10 Luxury Gifts That Will Make All Her Friends Jealous
The holiday season is officially upon us, which means you're tasked with finding gifts for all the special people on your list. The woman in your life can be tough to buy for—but we've got a list of some luxury gifts that will wow her on Christmas morning.
Here are some our favorite gifts for her this holiday season.
1. A Scooter
No, we don't mean the same type of scooter your nephew rides, we mean a smaller, cuter version of a motorcycle. Scooters are perfect for city living or short treks in the suburbs, whether you're commuting to and from work or running errands. They're fun to ride and really, really easy to park. Of course, Vespa is a household name to many. A scooter will make a great holiday gift she'll never forget.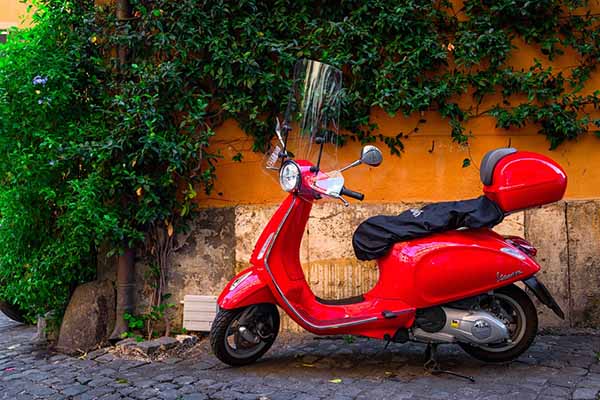 2. Diamond Jewelry
The old adage is true: Diamonds are a girl's best friend. And they usually make a great holiday gift. You can't go wrong with a diamond necklace or a pair of diamond earrings as a Christmas gift. Your local jeweler can surely help you pick out the best gift, but if you're looking to give her a truly special holiday gift, a blue Tiffany's box is sure to make her happy.
3. Walk-in Closet
You can't cover this gift in wrapping paper, but a custom walk-in closet is truly a dream gift for many women. Giving the gift of shelves that perfectly fit her cashmere sweaters and a special spot for all of her jewelry and accessories will help her stay organized and add a "wow factor" to your home. Bonus: Depending on your setup, it might mean you get a custom walk-in closet, too!
4. Laptop or Tablet Computer
It's not the most glamorous holiday gift, but a new laptop or computer as a fun and functional holiday gift might help the lady in your life stay connected and work from anywhere. Laptops range in price, features, power and look and feel, but the hottest new computers begin around $1,500. Tablet/laptop hybrids like the Microsoft Surface Pro can transform from touchscreen to keyboard-ready with a few flips. And Apple's new MacBook Pro amps up the cool factor with its touchbar that provides more control as you type.
5. Luxury Handbag
Diamonds are nice for some women, but others prefer soft leather in the form of a designer handbag. While you may not be willing to spring for a $25,000 Hermes Birkin Bag, you could upgrade her Longchamp tote to a leather satchel. If Chanel is more her speed, you could opt for the classic quilted bag; for Louis Vuitton fans, the tote combines the well-known LV print with solid leather.
6. Artwork
If you've been meaning to upgrade the prints in your home, or your girlfriend or wife is an art lover, a piece of art might be her favorite holiday gift this year. Yes, liking a piece of artwork is subjective, which can make buying for someone else difficult. But there are some safe options out there: An artist you know she admires or a style she likes. And there are a number of outlets—Amazon's Fine Art collection is extensive, as is Artsy, which gives you access to galleries all over the world.
7. Craft and Hobby Room
Whether you've got a painter, knitter or designer in your life, a custom craft room is a great way to keep crafting and hobbies organized and fun. Every craft and hobby is different, which means the spare bedroom, nook or basement your wife devotes to crafting can be built to her specific needs and wants, providing hidden storage for small parts and pieces and a workstation perfect for being creative. It's an unconventional holiday gift that she'll absolutely love.
8. A Watch
Watches, like jewelry, are a classic gift that just about any woman would like to receive. And with so many options—from traditional luxury watches to smart watches—if you're thinking about a watch, you've got a lot of options. Of course, the smart watch that comes to mind is the new Apple Watch. The Series 2 Hermes Watch provides style and functionality with a designer twist. If you're looking for a watch just to tell time, there are a number of beautiful options for various price ranges. The Michele Serein 16 Diamond, as well as many other Michele watches, offers interchangeable bands to suit different occasions.
9. Multiroom Audio System
For the audiophile in your life, a wireless home audio system can provide music in every room without the hassle of setup. Sonos sound systems allow you to buy speakers for every room and seamlessly connect them and your smart device so you can play the same song throughout your house or in one room at a time. The Bose Soundtouch series also enables you to create a multi-room experience by easily connecting components one at a time.
10. Vase, Bowl or Decor
Talk about a conversation-starter—a designer vase is a piece of glassware that will be the center of attention in your home. Lalique makes vases, bowls and other ornaments that can add style and French luxury to your home. Likewise, Daum vases, bowls and candleholders make a great gift that will be in your family for generations. If she's in to decorating, she'll be happy with a beautiful vase or bowl.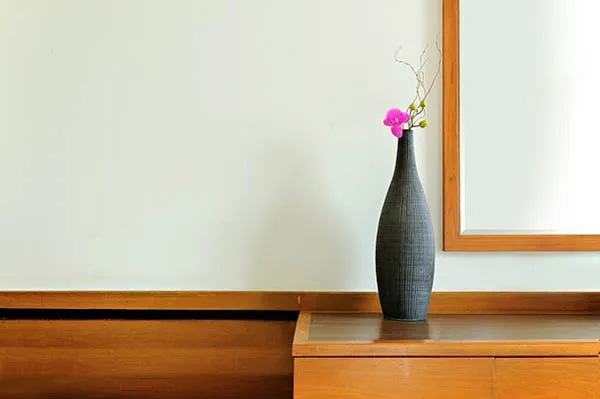 From jewelry to tech toys and custom closets to artwork, there is something here for every woman in your life. Add some of these luxurious holiday gifts to your shopping list to make the season a little brighter for both of you.