10 Tips To Get the Most Out of Your Reach in Closet Space
Reach in closets have gained a bad reputation for the inability to be organized and minimal storage space.
However, you can maximize your Philadelphia and South Jersey storage space in reach in closets through the application of these 10 tips.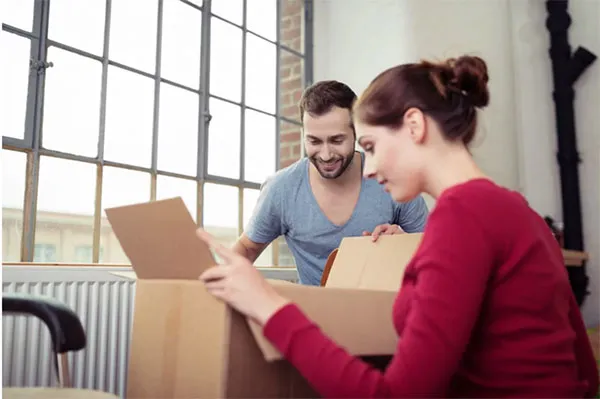 1. Stack Boxes in Twos.
When stacking boxes, always follow the rule of two. Never stack more than two boxes on top of each other.
2. Stack Your Shoes.
It can be tempting to throw shoes into a line on the floor of your Philadelphia closet; however, you should stack your shoes on a small rack to make use of the vertical space as well. This is also great for the small closets of South Jersey.
3. Add Shelves.
Shelves make an excellent means for storing individual items. Add a few shelves to your closet for storing bags, wallets, and personal accessories.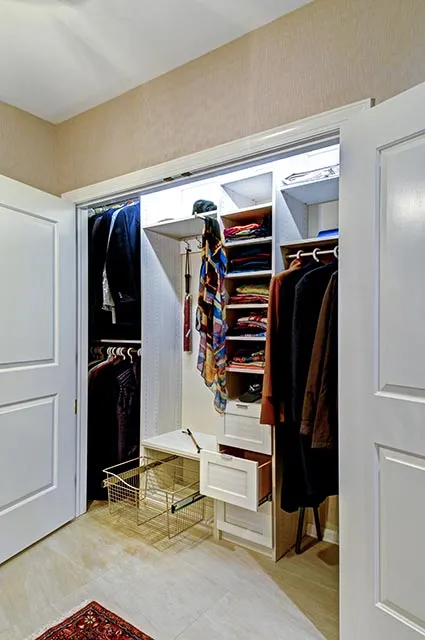 4. Add Hanging Baskets.
Hanging baskets can be used if your shoe or accessory collection has grown out of control. You can also fold and store your Philadelphia sweaters and seasonal clothes in the bins. If you already have shelves, you may want to use under shelf storage bins as well, asserts Apartment Therapy.
5. Add Hooks or Shoe Organizers to Your Door.
When storing bags, suitcases, or other bulky items, you should hang them from the closet walls with hooks. You may also want to purchase a shoe organizer for the back of the closet door.
6. Add Mirrors.
Few things take more space than a jacket barely hanging onto a hanger. Add a small mirror in the corner of your reach closet to help you see when things have fallen, especially in the dark winters of Philadelphia and South Jersey.
7. Add Bright, Clear Rope Lighting.
Rope lighting can be used for more than parties and holiday decorations. Add a rope light to the back of your closet to make finding things and monitoring organization easier.
8. Pack Seasonal Attire Away.
If you have a very small reach in closet, as is common in South Jersey, pack your seasonal attire in unused suitcases. This will also prevent fading and increase the life expectancy of your clothing. You could even use vacuum suctioned storage bags to store even more items into the suitcases.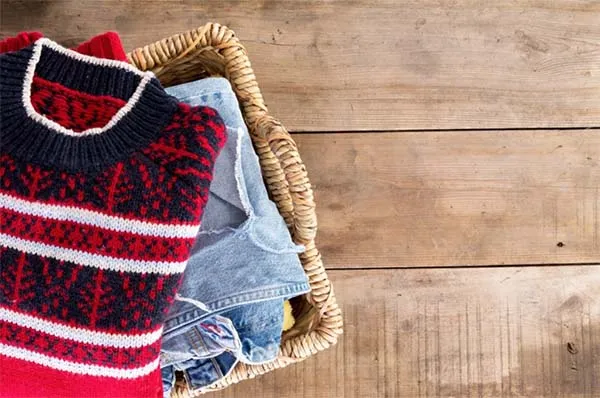 9. If It Doesn't Fit, Get Rid of It.
Although improperly fitting clothing can be great motivation for hitting the gym, it takes up extra space in reach in closets. With the exception to seasonal clothing, ill-fitting clothing should not be kept. If the clothing is in decent condition, consider donating it to a charitable organization.
10. If a Second Rod Isn't an Option, Hang an Outfit Together.
Some closets cannot fit a second hanging rod. However, you can reduce your storage space by hanging an outfit in a single hanger. This will also help improve your overall organization and reduce the amount of time spent in selecting an outfit.
When you take the time to organize and make use of your reach in closet space, you will find more space than you thought possible. Try implementing some of these tips throughout fall and winter, and see how much space you can save. If you would like to find out more about additional ways to maximize your reach in closet's space, contact Closet Works, Inc. today for a consultation.