5 Closet Optimization Tricks You Can Do Right Now
Closet optimization does not have to be a burdensome chore that is difficult to implement. In fact, many closet optimizations can be performed by you right now.
Here are five tricks you can utilize to effectively enhance an optimize your closet space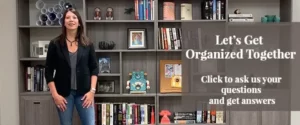 Make Your Closet Multi-Functional
Clever custom closet design can be about more than merely adding extra storage space. Closets can also be a multi-functional space that allow you to do a variety of tasks.
For example, you could convert your closet into a workstation for a small office. This can be invaluable if you work at home but are cramped for space in your living areas, and custom closet designs ensure that a workstation can be comfortably accommodated in your closet.
Similarly, you could design your closet with a table and lighted mirror that makes for the perfect place to do your make-up. Either way, closets do not have to solely be optimized in a way that creates additional storage space since closet optimization is only limited by your creativity and design aspirations.
Identify and Organize the Items in Your Closet
Few closet problems are more frustrating than trying to get ready in a hurry without finding the clothing items you need to locate. You can solve this by identifying and organizing the items in your closet in such a way that everything is easy to find. With traditional closet space, however, this can be difficult to achieve.
Labeling sections of the closet is difficult if there are not enough shelves or dividing rods to separate all of your clothing, shoes and accessories. Custom closet designs are the perfect tool to solve this issue since closet space will be designed and separated in a way that allows for seamless closet organization.
Optimizing Your Closet from the Ground Up
One of the easiest spaces to ignore when it comes to closet space is the areas right at your feet. All too often, this space is poorly optimized or even goes unused entirely. This is valuable space that will play a significant role in your closet optimization efforts. Avoid falling into the trap of thinking that this space is merely for shoes simply because that's what most people do with the floor space of the closet.
Carefully crafted closet designs will allow for plenty of shoe space elsewhere, allowing the bottom of the closet to function as a storage area for ties, belts, hair accessories, jewelry and more. This intelligent use of floor space is an invaluable resource for couples since shared space is one of the trickier aspects of sharing a life with a significant other.
If You Have a Compact and Deep Closet, Take Advantage of the Added Depth
Custom closet design and closet optimization requires using all of the space provided by the closet. In some cases, closets may appear to be tiny from end to end, but there may actually be a lot of storage space due to the closet's depth. If this is the case, a single hanging rod is wasteful.
Implementing a double hanging rod will give you a second hanging rod to make uses of that deep space, allowing you to store twice as much of your belongings. Custom closet designs can implement this technique alongside other space-saving techniques for a fully optimized closet.
Don't Be Afraid to Leave an Open Area of the Closet for Regularly Retrieved Items
While it is essential to maximize closet space, it may help your daily routine to leave a certain space of the closet open for regularly retrieved valuables. Examples of this include wallets, car keys and house keys, just to name a few.
Having a guaranteed space where you know to find your valuables will help you eliminate the annoying and frustrating search around the house that can make you late for work or ruin your evening plans.
At The Closet Works, we can help you achieve these tricks and other closet optimizations with our custom closet designs that will reflect your space-saving and design desires for your closet and home.