5 Organization Influencers We're Following in 2021
Professional tastemaker, home organizer, decluttering guru – whatever you call them, following an organization influencer on social media has its benefits. Organization influencers are individuals who have established themselves as experts in decluttering and home organization. These experts are easily identifiable through their large online following on platforms such as Instagram, YouTube, Pinterest and their own personal websites and blogs. On these platforms there are tutorials, essays and decluttering challenges that, based on their own personal experiences, prove that their methods work. They are our guinea pigs. So, why would we dedicate an entire blog to just organization influencers? It's because there are many. So many. Seriously, there are scores – we're talking thousands—of home organization blogs and accounts that litter the internet. With so many, it can be difficult to determine a professional from an amateur. That is why we've compiled a list of our top 5 organization influencers to follow in 2021 (in no particular order) who we believe offer the best tips to make your home neat.
When life gives you lemons, make lemonade! A Bowl Full of Lemons does just that. This organization community was created by the author of the best-selling book, The Complete Book of Home Organization and The Complete Book of Clean, Toni Hammersley. With over 200,000 followers on Instagram, Hammersley offers challenges for every room in the house and gives insights into her personal tidying habits.
Hammersley Tip: if your homes allows for the space, invest in a kitchen pantry – either free-standing or built into an existing space. Then she labels and sorts each shelf by food category and appliance, making the most of her free-standing pantry.
Inhale…exhale…declutter. Holly Blakey is a former marketer turned professional organizer with over 65,000 followers on her minimalist Instagram. She also has a partnership with Target and has appeared on HGTV & in Parents magazine. Blakey's approach to home organizing is to create for her clients what she calls "breathing room", while keeping functionality of the space top of mind for the family.
Blakey Tip: When trying to part with items, think about if you love the item, need it or use it. If you're still hesitant to parting ways, place that item in a pile with other, similar pieces. This pile will either convince you that you have many more of the same thing, or it will show you it should be kept.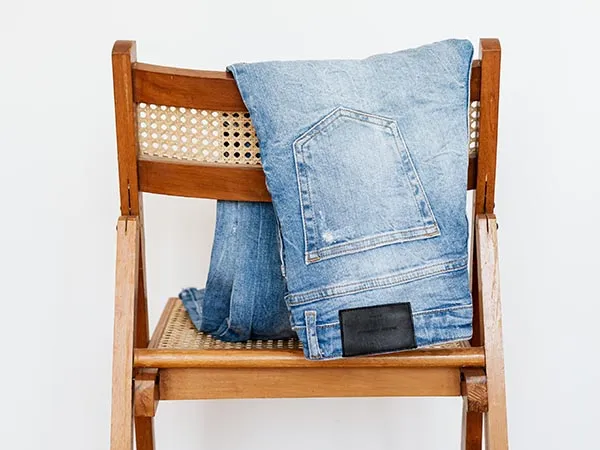 Local to Pittsburgh, PA, Abby Lawson is a mother of two who is dedicated to organization and productivity. Her blog, Just a Girl & Her Blog, focuses on impactful habits so that organization can become a daily routine in your life and not a race to recover sporadically. With over 180,000 followers on Pinterest, Abby provides printables so you can put pen to paper when decluttering, as well as guides to DIY projects and creative inspiration for storage. Her growing audience definitely makes her one to watch over the coming years!
Lawson Tip: To organize a small laundry room, add a shelf or two above your washer and dryer. Furthermore, use bins to keep small items together and tidy on those shelves. Lastly, don't just stop at functionality – even a small laundry room should bring you joy, so indulge accordingly to your budget and customize its look. The options are endless from floor to ceiling.
A self-proclaimed recovering super slob and organizing expert, Cassandra Aarssen of Windsor, Canada and her YouTube channel, Clutterbug (which has over 480,000 subscribers and 55 million views) takes a different approach to organization than her peers. Before starting with checklists or decluttering challenges, Aarssen has you take her trademarked Clutterbug quiz to discover what organizational style you are. From there, tips and solutions are offered based on your organization personality, of which there are 4. What's even better is that Aarssen does not do sponsored posts, meaning the products she recommends are what she earnestly uses at home without receiving a commission.
Aarssen Tip: When tackling a home office, Aarssen is adamant about a few things. The first is labels for storage containers but with a dash of your personality. Make the labels fun with names that don't adhere to the norm (if that's your style) and that are easy to read. The next tip –if you have the space in your home office—is shelving, specifically cube storage units or cubbies. They hardly take up floor space and they can hold so many different things in an allocated space. Her next strategy is to determine if you want to micro-organize or macro-organize. This is in accordance to your organization style.
Keep it simple? Minimalism is huge right now, especially for home organizers and influencers. If you go onto the Instagram accounts of the most popular professional tastemakers, you'll see a lot of muted colors and a modern approach to organization that focuses on decluttering. While decluttering is critical for some, maybe you're someone who enjoys bright, creative visual stimulation that adorns each and every inch of your space. Deborah Shearer of Instagram's OrganizingStories is the influencer for you. She is not afraid of color or items – in fact, most of her posts are reminiscent of the rainbow, bringing joy and a different perspective to organization.
Shearer Tip: Color yourself wonderful! Indeed, don't be afraid of color, especially the rainbow. With so many color options out there, be sure to select what works for you and your style while keeping top of mind the most crucial: what will bring you joy?
Wouldn't it be nice to have a professional organizer come to your home and work their magic? For many, that notion seems that it is not really an option because of our perceived roadblocks: lack of time, COVID, financial ability or where we're located. Luckily, you can still have the expertise of home organizers with just a touch of the smart screen or a tap of the keyboard. Influencers are here to do the heavy lifting and create plans based on their personal approaches and professional experiences.
Interested in learning more about getting organized or The Closet Works' custom closet installations? Contact us today for a free design consultation with one of our professional Designers.