Subscribe
5 Organization Projects to Add to Your Summer To-Do List

Springtime is here, and summer is closing in fast. Your summer to-do list is probably growing by the minute. That's because it's the perfect time to take on some of the home organization projects that you've been thinking about, and the Closet Works is here to help.

Whether you need a closet system, garage or mudroom storage or something new for the craft room, we can design, build and install it to your specifications.
Here are some of the projects that we like best for warm weather.
Project #1: Kids Rooms
School is out, or it will be out very soon. Now's the time to get your kids involved with purging the things that they no longer want or need, and organizing everything else. Who better to make decisions about what stays or goes and how to organize it all than the kids who live there?

Think about adding some of these closet system components and storage ideas to your kids' rooms:
Convertible bed that changes from a desk to a bed, and back again, with ease.



Toy chest with a safety lid that closes gently.



Cubbies. There's a reason why every elementary school classroom has them.



Full closet systems with plenty of storage to maximize usable room space.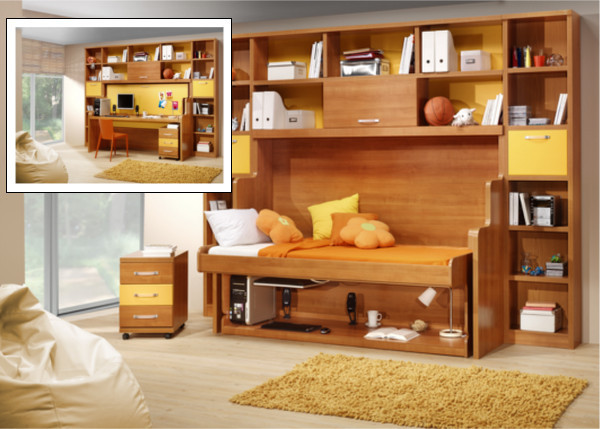 Project #2: Mudroom
Warmer weather means the family will be in and out throughout the day, and the weekends are even busier. The mudroom can get a real workout, and it's probably seen its fair share of muddy boots throughout the rainy spring season. Get it cleaned up, and add some of these organization dynamos to make it function better.


Custom storage system with cupboards, shelves for shoes and bench seating.



Umbrella holders. Summer has its share of rainy weather.



Personalized storage areas for everyone in the house.



Cubbies for hats and handbags, with baskets for smaller items such as mail and keys.



Hooks for backpacks and jackets.



Drawers for gloves, scarves and the like.



Storage bins for sports equipment such as bats.

Project #3: Garage and Gardening Equipment
The garage is nearly as busy as the mudroom this time of year. In many homes, it doesn't just house the car, but also the lawnmower, weed trimmer, hand gardening tools, and all of the supplies that you use outdoors all season long. Other things that take up space in many garages include kids' sports and play equipment, and all of the household tools you need to store, not to mention a workbench, potting station or just a place to "tie your flies" and pursue your other hobbies. Think about the positive change that these organization components can bring to this busy space.


Wall-mount storage to keep tools and bicycles off the floor.



Cupboards for household chemicals, power tools and other items you'd prefer to lock up.



Work bench with pegboard, shelves, cubbies and cabinets.



Open cabinets and baskets or bins for sports equipment.



Project #4: Crafts and Games
With the kids at home, your craft and game rooms will likely be busy spots. You can keep paper, markers, paints and other supplies orderly and easy to reach with a new craft room organization system. Games need organization, too, whether they're on a shelf or inside a chest. With new storage components in these areas of your home, the kids can stay occupied and the spaces will stay a lot more orderly. Check out some of these ideas.


Wall-unit storage with tall cupboards, shelves, cubbies, hooks and drawers.



Island work station with storage underneath for making crafts, working on hobbies and playing games.



Desk with drawers and a long desktop for sewing and other crafts and hobbies.



Locking cabinet doors to keep little hands safe from hot glue guns and sharp objects until there's supervision.



Project #5: Guest Room
Warm weather sometimes brings out-of-town guests. If you don't have the space for a dedicated guest room, you can easily and beautifully create a dual-purpose space with a comfortable and affordable murphy bed. This way you can transform your den, media room, office, or similar space into a spare bedroom just when you need it! Some beds fold down from an entertainment unit. Some tilt out and some are automatic, setting up with the push of a button. Here are a few ways to make even a tiny home accommodating for guests.



Spring and summer bring lots of activity, and a lot of supplies and toys. When you add specialty storage solutions throughout your home, you and your family can enjoy the season without being overrun by clutter.

The Closet Works specializes in custom-designed storage for any need that you've got. What might surprise you is how affordable it can be. Our designers measure your space precisely so that everything fits just like it should. With our wide range of styles and finishes, every room can look and function the way that you've always hoped it would. Contact us to learn more about the many ways we can help make your summer to-do list a lot easier to manage.