5 Organization Projects to Add to Your Summer To-Do List
If you've noticed that over time you are collecting more and more things in certain areas in your home, now might be the perfect time to take on some of the home organization projects that you've been thinking about. Why not get a jump start on these projects before the clutter really starts to build?
Here are some summer project ideas that will help get your entire home organized.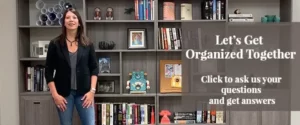 Project #1: Kids Rooms
School is out, or it will be out very soon. Now's the time to get your kids involved with purging the things that they no longer want or need, and organizing everything else. With your guidance, including the kids in the process will ensure better decisions about what stays or goes. And engaging your children in the process so they feel empowered and involved helps establish good habits for their entire lives.
Think about adding some of these closet system components and storage ideas to your kids' rooms:
A convertible bed that changes from a desk to a bed, and back again, with ease while keeping everything in place.
A toy chest with a safety lid that closes gently to keep toys organized and out of the way when not being played with.
Cubbies! There's a reason why every elementary school classroom has them… They make it easy for kids to reach and store their belongings and helps them learn responsibility.
A closet system with adjustable rods and shelving to maximize usable storage space. They will grow with your child and their needs. Add multiple levels of hanging to take advantage of the vertical space. Include drawers for underwear and socks and even a hamper to make it easy for your child to be neat!
Slide-out baskets are perfect to store sports gear, hobby stuff and games.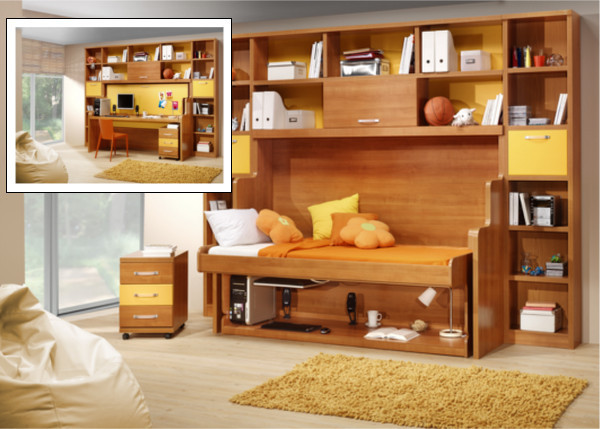 Project #2: Mudroom
Warmer weather means the family will be in and out throughout the day, and the weekends can be even busier. The mudroom can get a real workout, and it's probably seen its fair share of muddy boots throughout the rainy spring season. Get it cleaned up and add some of these organization dynamos to make it function better.
Custom storage system with cupboards, shelves for shoes and bench seating
Umbrella holders – summer has its share of rainy weather
Personalized storage areas for everyone in the house
Cubbies for hats and handbags, with baskets for smaller items such as gloves
Hooks for backpacks and jackets
Drawers for gloves, scarves, and the like
Storage bins for sports equipment
Project #3: Garage Storage for Everything
It's really easy for any garage to get disorganized. It's easy for things to be dumped quickly, expecting to put it away later. It just doesn't have to be that way. Some people never even get to keep their car in the garage because so much other stuff is in the way! When you consider all the different types of things that may need to be stored in the garage, it makes sense to employ a professionally designed garage storage system that can provide real benefits and even create "garage envy" amongst your neighbors.
How about a garage with dedicated places for lawn and garden tools, trash and recycling bins, a work bench, closed (and maybe even locked) cabinets for power tools and garden chemicals or paints. Include tall cabinets for all the things you buy in bulk like paper goods and such. A wall-mounted slat wall system allows you to store items such as pool supplies, bikes and sports equipment flat against the wall and not take up valuable floor space. The list goes on… Wouldn't it be great to have all these things safely stored and organized and still get your car in the garage? And even if you garage is smallish, we can do cabinets with sliding doors that allow access to your things even when your car is in the garage where it belongs!

Project #4: Crafts and Games
With the kids at home, your craft and game areas will likely be busy (messy?) spots. Instituting a craft room organizational system will allow you to keep paper, markers, paints, and other supplies orderly and easy to reach. Games need organization also, whether they're on a shelf or inside a chest. With specifically designed storage components in these areas, the kids can stay occupied and the spaces will stay organized because clean up time will be easier and faster. Check out some of these ideas.
Wall-unit storage with tall cupboards, shelves, cubbies, hooks and drawers
Island workstation with storage underneath for making crafts, working on hobbies and playing games
Desk with drawers and a long desktop for sewing and other crafts and hobbies
Locking cabinet doors to keep little hands safe from hot glue guns and sharp objects
Drawer inserts with dividers designed specifically for each category of items are especially beneficial for smaller items that can easily get misplaced
Project #5: Guest Room
Warm weather sometimes brings out-of-town guests. If you don't have the space for a dedicated guest room, you can easily and beautifully create a dual-purpose space with a comfortable and affordable murphy bed. This way you can transform your den, media room, office, loft area or similar space into a spare bedroom just for times when you need it! Beds can fold down horizontally or vertically depending on the requirements of the space. Here are a few ways to make the task of accommodating guests easy, even in a home that doesn't seem to have space for a guest room.
Cabinetry can be custom designed to hide the bed and mechanism for all standard mattresses sizes
Beds can be designed to open and function simply, while allowing you to use the space however you would like – a den, an office, a playroom…whatever!
Vertical and horizontal configurations can work with challenging spaces and clearance concerns
Quick and easy transformation from office to bedroom, den to guest room, etc. with pull down, swing open and bifold door configurations
Spruce up for summer and make it easy to organize any or every space in your home that needs some design help to make it special and functional. The Closet Works specializes in custom-designed, affordable and unique projects, whatever your need may be. Our space optimization specialists are both creative and experienced  and they can work with you to design a solution for any of your storage problems. Contact us for a free, no-obligation remote  or in home consultation to learn more about how we can help make your summer to-do list a lot easier to manage.