The Best Gifts to Help You With Your New Year's Resolutions
We've reached the end of another year; 2017 is right around the corner. A new year is an opportunity to start fresh, to take a step back and think about what you'd like to accomplish in the next 12 months. Right now, many people are developing their New Year's resolutions for the coming year. And you've probably started to think about yours!
New Year's resolutions take many forms, but they often involve self-improvement—whether it's getting in shape, getting organized, seeing new places or setting a goal to read more. Of course, there are a number of ways to help you reach your resolutions.
So we've compiled the top four resolutions and some handy gifts that can help you—or someone you love—improve themselves in the New Year.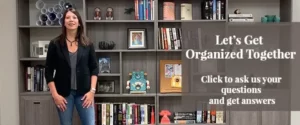 1. Lose Weight, Exercise and Stay Healthy
Getting fit and losing weight are typically at the top of the New Year's resolutions list. Whether you or your loved one is trying to build muscle or drop some unneeded weight, there are tons of interesting gifts that promote a fit and healthy lifestyle.
For those people looking to build muscle without making a trip to the gym everyday, try some adjustable dumbbells that allow you to add weight as you get stronger, creating a great solution that doesn't take up a lot of room.
If running is your path to keeping a New Year's resolution, you may want to give the Apple Watch Nike+ a try. This updated version of Nike's running watch combines the sleek design and functionality of Apple products with the camaraderie built in the Nike+ community.
You can track runs and monitor your resolution progress, as well as use the virtual training groups to help hold you accountable and meet your goals in the New Year.
If motivation via group fitness is more your style, a fitness class might be just what you need to start leading a more healthy lifestyle.
A subscription to ClassPass provides access to a variety of fitness studios in your area so you can take a spin class one day, practice yoga a second day and try kickboxing a third. ClassPass is a great way to get a varied workout without committing to just one studio or gym.
2. Get Organized
You or your loved one has resolved to get organized in 2017, and one way to do that is with a custom organization solution.
Whether you're trying to find a place for your tools and outdoor equipment in the garage, make getting ready in the morning a more satisfying experience with a custom closet, or want to create storage and a place for your coats, shoes and backpacks in a mudroom or entryway, The Closet Works has can create a custom organization solution that fits your needs and your style.
Collaborating with The Closet Works is exciting and fun. You'll first meet with an experienced designer for a free consultation where they'll review the items that need organizing, as well as the space.
They'll ask you about your storage needs (so a great first step is to review things you may not need anymore and donate them). Then, they'll ask you questions about your organization habits and your style, and develop a custom design that will help you get—and stay–organized. Once the build is over, you'll have the perfect spot for all of your garage goods, clothes, crafts, shoes, hats and more.
3. Travel to New Places
While money might be the most appreciated gift for someone vowing to travel more in 2017, there are a number of other travel-related New Year's resolution gifts that can encourage someone to hop on a plane to a tropical island, backpack across Europe or even drive across the country.
These Eagle Creek travel cubes help any traveler keep like items together, so you'll be able to easily find a sweater or those socks wherever you are, without rooting through your whole suitcase.
For the adventurous traveler who'd like to try everything from snorkeling to hiking and even just exploring more urban landscapes in the New Year, the new Ricoh WG-M2 waterproof action camera can help you capture 240-degree video and pictures anywhere.
This rugged camera is built to stand up to the elements, and even includes blur reduction and stability functions so you can take crystal clear video on the go.
4. Read More Books
If you'd like to make a habit out of exercising your brain and learning about new topics, your New Year's resolution may be to read more books.
Strand Books' Book HookUp is a book subscription service that offers signed, first-edition copies of books as they are released. You can choose fiction books, young adult books or art and photography books that are hand-picked by Strand Books staff, so you know they'll be good picks. Bonus: Since they're signed, they make great collectors' items.
If flexibility is what you're after, look to GiftLit. GiftLit book subscriptions provide your reader with a curated list of some of "bookworm approved" books. First, choose fiction or nonfiction, and then decide on a genre—from beach reads to mysteries and biographies, GiftLit will keep your reader engaged through 2017.
When you give the gift of books to your loved one, you might also want to point them to this list of ways to make time for reading.
Whether you're looking for gifts that might help you reach your New Year's resolution goals in 2017 or you're after gifts for your loved ones to help them improve their lives, add these gifts to your list. They'll help you get on the right track to a healthy, happy 2017.