Best Philly Experience Gifts for the 2016 Holidays
If you're stumped trying to find holiday gifts for all of the important people in your life, from your parents, to your spouse, to your best friend and your siblings, you might want to turn to a new trend—experiential gifts. Research shows that people who focus on experiences, rather than buying things, have happier lives.
So we've come up with some Philadelphia experience-based holiday gifts that are perfect your friends, family and loved ones.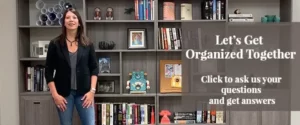 Season Passes to the Pennsylvania Ballet
Give the gift of culture this year with a subscription to the Pennsylvania Ballet. The Pennsylvania Ballet is Philadelphia's premier ballet company, presenting six programs each season.
In 2014, artistic director Angel Corella joined the company with the hope of expanding the range and repertoire of ballet styles—which means the company is beginning to perform more progressive dances. In 2016, the company will honor its traditional roots while also working with emerging choreographers. Get a 2016-2017 subscription as a gift.
Meal Subscription Service
Sometimes dinner just feels uninspired, and this year there's a subscription service for that. A number of meal subscription services have emerged, allowing you to give the gift of good dinners and great recipes for your friend or loved one.
Blue Apron stands apart from other services, with meal options that can improve your cooking skills and help you cook a delicious meal every night that you might not have thought of otherwise. And bonus: Blue Apron also provides recipe cards so you can make the recipes you love again on your own. Give the gift of dinner.

The Gift of Organization
If your mom is crafty or your dad loves working in the garage, you might want to help them get organized this holiday season. Give them the gift of organization with a custom garage, craft room, closet or pantry from The Closet Works.
With a custom organization system, your loved one will get the experience of working with a professional designer to help them organize their lives. Designers at The Closet Works begin with a consultation to see what your needs are—from a work bench in the garage or a large workstation in a hobby room.
They make recommendations about the best ways to organize everything, and then build a completely custom organization system to help your mom, dad, friend or relative stay organized—and happy.
Deep Sea Fishing
For the fisherman or woman in your life, deep sea fishing provides the thrill of being out in the open water and the prospect of making the big catch! Gambler Fishing, which sails out of Point Pleasant Beach, NJ, is the best way to put your fishing skills to the test.
The gift of a 48-hour tuna fishing trip with 22 of your closest friends (and loads of tuna, swordfish, mahi mahi and tilefish) provides adventure and the experience of an overnight fishing trip. Cast off.
Massages
Give your friends and family the gift of relaxation this holiday season with a subscription to a spa. The Rittenhouse Hotel Spa & Club offers a range of massages, facials and other spa services. What better holiday gift to give someone you care about than the gift of getting completely pampered.
Give a spa package that includes various spa, hair and makeup services, or a series of massages to give the gift of relaxing each month. Any spa service also comes with access to the fitness center and pool. Get relaxed.
Gardening Classes
Whether your loved one has dreamed of growing her own vegetables or she simply has a black thumb (and wants to change it), giving the gift of gardening classes can help them grow vegetables, flowers and other plants.
Nearby Rutgers University offers gardening classes on everything from how to prune plants already at your home, to how to begin a vegetable garden and how to keep your flowers looking gorgeous. Most classes run on Saturdays throughout all four seasons of the year, and the wide range of topics means you can provide a full year of classes as a holiday gift. Start growing.
Giving the gift of an experience, rather than a new sweater or a boring gift card, is a great way to make this holiday season the most memorable yet.