The Closet Works Teams Up With The Community For Clothing
The Closet Works is extremely grateful for all of our clients. And it is in thanks to you, our loyal customers, that we have stayed successful for 30 years. That is why we love to give back and help the community in any way possible when the right opportunity arises. We are proud to announce that we have teamed up with Our Closet and The Wardrobe to provide clothing for those in need.
If your home organization project requires a clothing purge, these organizations are in need of your gently used or new wardrobe items.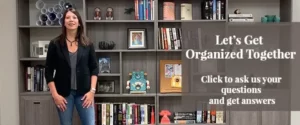 Who did we partner with for clothing donations?
Our Closet provides free clothing to vulnerable community members through pop-up shops across Philadelphia, as well as their crisis program and Reentry Initiative. This allows those in need to receive clothing with dignity and pride and to focus on other potential life stressors, such as securing housing or a sustainable income source, with confidence.
The Wardrobe assists individuals in their quest to enter the workforce. They not only provide clothing, but additional resources to prepare job-seekers for the market. What is even more exciting is that they are opening a new location in Lansdowne, PA on Monday September 16th, 2019.
How is The Closet Works helping?
For your convenience we will simplify the donation process by collecting the items from you on the day of installation. We are able to pick up one 13-galllon plastic bag of clean items which are free from stains and tears. Please consider donating items that you, yourself, would wear. All types and sizes of clothing will be considered.
So what is each organization able to take?
Donations are divided amongst the organizations based on their changing requests to be sure they are able to fulfill the needs of the community. Donations of both professional and casual wear are accepted, including suits, tops, pants (slacks, jeans, khakis, yoga and jogging pants), skirts, dresses and maternity wear. In addition, accessories like shoes, boots, scarves, jewelry, belts, ties and handbags are needed. They also collect uniform items such as scrubs, white tops and blouses, black, navy or tan bottoms and polo shirts. Black and white shoes are also appreciated and welcome. They also accept outerwear such as coats, formal wear and new packaged undergarments and socks.
For a complete list of what is accepted or to learn more about these organizations, please visit their respective websites.
If they are not able to take the items you need, here are some more ideas when it comes to donating the items you no longer need. You can also donate to other local charities as well.
Have additional questions? Feel free to contact us and we would be more than happy to provide any additional details.