How to Create the Ultimate At-Home Study Space for Your Student
School's back in session, which means your kids will likely be spending a little less time playing video games, riding bikes and shooting hoops, and a little more time studying.
That means now is the time to promote productivity and give your student the tools he or she needs to succeed by creating a study space to help them get schoolwork done.
Importantly, this probably means moving their homework space from the kitchen or dining room table into their bedroom or your home office. They need a dedicated space that's distraction-free and focus-friendly so they can stay on task studying for exams, writing papers or working on math problems.
Here are some tips for creating the ultimate study spot.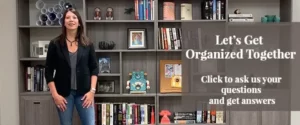 Start with comfort
One key to getting work done is having a workplace that's comfortable—but not too comfortable. Choose a desk that your student can comfortably rest his elbows on while resting his feet on the floor.
If your student is working in front of a computer, the screen should be just below eye level. Laptop users might want to turn to a laptop stand and second keyboard to avoid hunching over the computer for long stretches of time.
Choose a chair that provides lumbar support. An adjustable task chair with wheels will make it easier to move around if needed.
Create a clutter-free workspace
When your kid's desk is cluttered with papers, books or too many accessories, it can be more difficult to focus and stay productive. Avoid having a bunch of other things on the desk competing for attention and tempting your student into procrastination, whether it's a pile of assignments that need to be filed away or a good book.
Instead, a clear space for a laptop and enough room on either side of the computer to work on written assignments will help your student get work done without moving everything off the desk.
Add plenty of storage
Just as we mentioned above, your desk should be free of rarely-used office supplies or other items that can easily clutter up the desk and make it harder to focus. Reserve your desk space for what your student uses most often—like a laptop or desktop computer, some worksheets or a workbook and some pens and pencils. Store everything else, such as a stapler, tape, pens and pencils, paper clips and sticky notes, in a desk drawer. You can even add drawer inserts to organize supplies so they're easy to find.
You should also create storage space for school assignments that you'd like to keep as mementos and other papers that your student might not need right now, but shouldn't get rid of yet. File drawers with a folder for each class or each quarter can help you keep papers organized. Shelving above a desk—with doors or without—gives your student a place to keep books when they're not in use.
Incorporate the right lighting
Shortening days throughout the school year mean your student won't always do her homework during daylight. But you should still make sure natural light plays a big role in her study space—experts say that natural light can help you de-stress, focus and improve your mood. Plenty of natural light also helps regulate your circadian rhythms and get more sleep.
A good desk lamp or floor lamp beside your student's workspace creates the right type of warm light that'll eliminate eye strain and make it harder to nod off.
Choose soothing colors
Whether you're building out your home office or adding a custom workspace to your child's room, consider your wall colors carefully. Studies show shades of blue promote productivity and create a stable, soothing environment, while reds appeal to emotion. Yellow might stimulate creativity, and green could help you stay calm.
Add a little bit of inspiration
The last thing to add to your student's new study space is a little bit of inspiration, whether it's quotations to help your kids stay motivated, goals for the school year or a calendar. A tack board, which can be made from a number of fun and interesting fabrics, is a great place to hang these papers and even a few pictures of friends and family.
Need help designing your perfect study space? Reach out to us for a design consultation.