Take Back Your House! Declutter and Donate Your Kids' Toys
If you have a child, you know what toy-related destruction looks like. Leave them to play in their playroom or bedroom for 10 minutes and you'll return to toys everywhere—so much so that it's hard to understand how such a mess could be made in such a short amount of time.
Keeping up with toys in your house can be tough—your kid will grow beyond some of them quickly and tire of others fast, which means their bedroom is likely full of seldom-used toys—and so are many rooms of your house.
Here's how to get rid of some of those toys and take back your living space.
When to Purge the Toys
Decluttering toys is not a one-time task. Any time your house is overrun with toys, games and stuffed animals and you just can't stand it, it's time to declutter and donate.
Before your child's birthday or the holidays are also good times to get rid of what your kids no longer use. Alternatively, you can wait until after these events—your child might get new toys that they like better than what they currently have.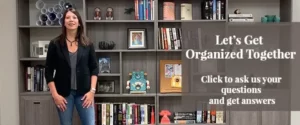 Triage the Toys
If your child is old enough, get his or her help in gathering and sorting through toys to decide what stays and what goes. Their participation in this process not only helps them build better organization skills, it also provides an opportunity to teach them about charitable giving. And bonus: It might prevent a meltdown that starts as a result of realizing some toys are missing.
There are several approaches to sorting through toys. For example, if you find the notion of triaging everything at once to be daunting, you can focus on one type of toy, like all the Lego play sets or Barbie and her accessories, to make the process more bearable. You might also focus on one spot at a time—the basement, kid's bedroom or playroom.
Sort through the toys and make a "keep" pile, a "pass on" pile and a "trash" pile.
"Keep" only what your child really loves and plays with frequently. If he or she hasn't touched it in three or six months (or a shorter timeframe, if you wish), put it in the "pass on" pile.
"Pass on" toys that you can give to a friend or relative, donate to a charity or, if it's in very good condition, sell.
"Trash" toys that are broken, missing pieces or have been recalled.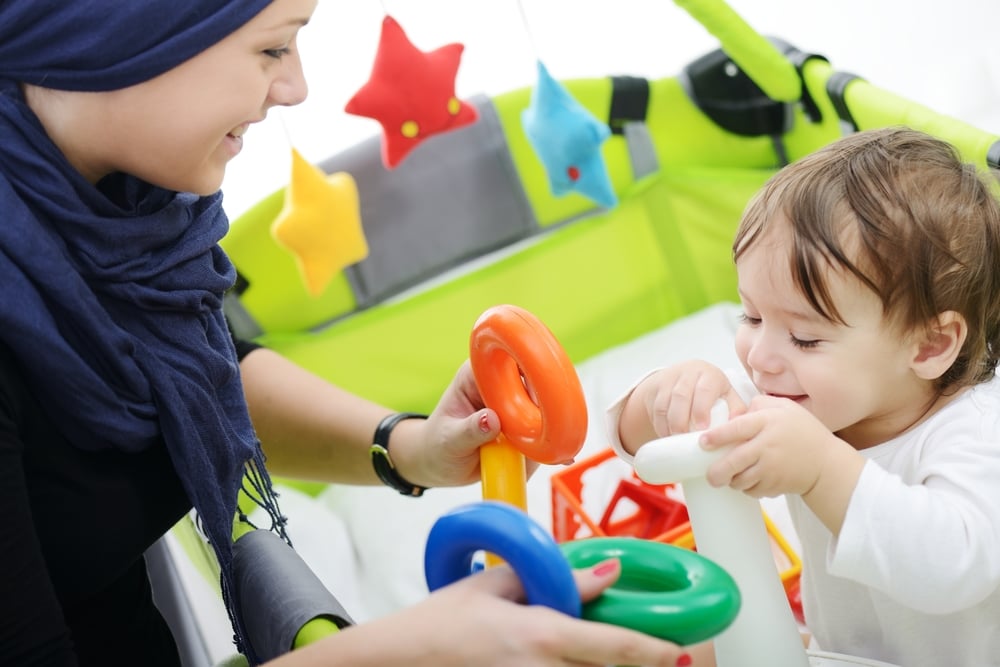 Many charities accept toys that are "gently used" and still in working condition. Unfortunately, if you've got toys that are broken or missing pieces, you likely can't donate them. You may not be able to donate stuffed animals, either. Read more to help you decide where to donate toys and check out each organization's rules.
If you plan to sell any old toys, give yourself a hard deadline—it's far too easy to say you'll take pictures, write listings and post items on Craigslist and then let them clutter up a corner for a few months.
Simplify Playtime with the Bin Rotation System
After your toy triage, try this organization method for limiting the toys your kids play with in a specific area like your living room. Take four to five large plastic storage bins and number them. Divide toys up and place them in each bin, then rotate bins in and out. This gives your kids the chance to play with all the toys in one bin while the others are tucked away in a closet or a nook where your kids can't get to them.
How often you rotate one bin out and a new bin in is up to you. For younger children who might forget what toys they have, rotating a new bin in will make them feel like they've got new toys to play with. This can reduce the number of toys your kids have available for play at any given time.
Think Through Long-Term Organization
Beyond the bin system, which is great for keeping one specific area under control, you'll need to consider long-term storage for everything else. Bins and shelves that are within your kids' reach are an easy way to keep things stowed and begin teaching them to clean up when they're done playing every day.
You can also help to tame clutter by using space as efficiently as possible instead of adding new shelf systems and containers. Get more out of your closets by incorporating custom shelves or wire baskets that can hold toys now and sports equipment or accessories down the road.
Just as with most organization methods, there are several ways to declutter toys and keep them off the floor. Choosing a method that works for you and your kids can go a long way in helping you take back your home.
If you're interested in learning more about getting the most out of your closets with custom organization solutions, reach out to us for a free, in-home consultation.