6 Ideas for Designing Your Custom Reach-in Closet
Reach-in closets are often found in older homes and smaller apartments, and can be almost anywhere in the house. Of course we would all love more storage space, but that's not always an option. Typically, reach-in closets are outfitted with a simple rod and shelf for hanging clothes and some folded storage, but not much more. But even with the small space that a reach-in closet affords, you can turn it into a lean, mean storage machine with some clever design ideas.
Need some help?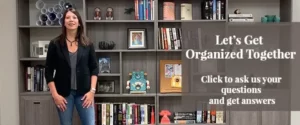 Check out these six custom reach-in closets to help you get started:
Bedroom Closets
Bedroom closets are always a challenge to keep organized, but custom-built elements that take advantage of every square inch of space can provide you with solutions that meet your unique needs and help you maximize any amount of space that you have. These custom creations take closets from cluttered to clean with ease.
The best part about choosing a custom solution is that it's built specifically for all your stuff. You know if you need more room for shoes and less room for hangers, or vice versa. The closet pictured above has a balance of different kinds of storage—with shoe shelves, regular shelves, drawers and hanging space.
This closet is a working professional's dream. It's built with plenty of room to hang suits and shirts. This reach-in closet is also designed to maximize space with shelving and drawers below and above the hanging spaces.
Well-designed closets aren't just great for the adults in the house—your kids would also surely benefit from custom storage. Kids are notoriously messy, but a custom closet can help them keep their clothes, shoes and sports equipment in view all the time.
A custom reach-in closet can even be great for your littlest ones. This closet has a pull-down hanging rod that allows you to have three rows of hangers, and the hanging sections can be adjusted as your kids—and their clothes—grow. Open shelves and additional sliding baskets make tidying up simple.
Other Closets
Reach-in closets in other parts of the home also present unique storage challenges. You don't have to settle for stacks of papers, disorganized files and messy drawers.
It's easy to avoid organizing important documents. Receipts, forms and mail pile up in one spot until you've got several hours' worth of filing to do. Make this process easier from the start with a custom office closet that includes deep corner shelves for storing files, books and other office supplies.
Linen closets are the prime place for custom storage because of the items you need to keep there—bedding, extra pillows, towels, wash cloths and even toiletries won't fit nicely in a hallway closet that may include just a shelf or two. It's important that this space look guest-friendly; add baskets that will help keep linens smelling fresh, as well as several shelves to help you make small, neat piles of bedding and towels.
Sometimes even a custom closet doesn't provide enough storage. If that's the case, you can also add a custom wardrobe closet to any room, designed to fit your storage needs.
Getting and keeping your home organized will always be a challenge. But a custom closet design can make it much easier on yourself and your whole family. Our Designers at The Closet Works can help you create gorgeous, functional closets and organizers that you will be excited to come home to. If you're interested in making your closets work harder for you, schedule a free, in-home consultation or visit our showroom.