Why Your Guest Room Should Serve More Than One Purpose
We buy a house to have more space. To have a dwelling we can call our own. Ideally, most of us buy homes with enough bedrooms for the whole family. And if we're lucky, we have an extra room or two for mom's visit over the holidays or a place for a friend from out of town to stay. The last thing you want to do is force your friends, family, and loved ones to shell out $200 a night to sleep in a hotel nearby when coming over for a visit.
Rather than spend money on a hotel, you'd like them to stay with you so they can enjoy all the comforts of home.
Using that extra bedroom for a guest room gives you the opportunity to host friends and family any time, but a dedicated guest room may also mean the room won't get used for anything else.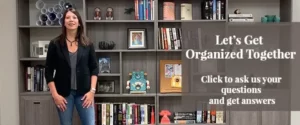 Having a dedicated guest room doesn't always add up
How many times in one year does your guest room get used? The number of times you entertain overnight guests in one year is probably far fewer in reality than you initially thought when you were searching for a house or even picking out the guest room furniture. In fact, results of a poll from Houzz showed that a majority of people hosted overnight guests just a few times a year.
Regardless, unless you are hosting someone several times a week, you're almost certainly not getting the ROI of that room.
Be practical: Create a room that serves more than one purpose
Rather than devote your extra bedroom to a full-time guest room that rarely gets used, it makes more sense to create a room that serves more than one purpose.
The first thing that may have popped into your head was using your room as a home office or library by adding a sofa bed. This could solve the problem, but it certainly leaves a lot to be desired in the "comfort" category. Sofa beds are notoriously uncomfortable to sleep on—mattresses in sofa beds are typically 4.5 inches deep. Compared to a standard 10-inch or 12-inch deep mattress, 4.5 inches isn't much.
Here are a few ideas for creating a multi-purpose space in your home:
1. Library/Reading Room and Guest Room:

If you've always dreamed of a special place to read, relax and store your books and collectibles, now's your chance to create a room for that—all while making a welcoming space for visitors. New Murphy beds can help you store books and provide a space to sleep with shelves that slide or pivot out of the way to reveal a comfortable bed.
2. Craft Room and Guest Room:
Building a personalized craft room with cabinets and shelving to store your yarn, scrapbook material, paint or jewelry-making beads and a custom workplace with hidden and open storage can help you maximize space and create plenty of room for a Murphy bed. A built-to-fit Murphy bed cabinet can also incorporate just the storage you need to create an inspiring craft room.
3. Home Office and Guest Room:
Creating a tailor-made home office that transforms into a guest room is gaining in popularity as more people work out of their homes. With a custom solution, you can get a workplace that promotes productivity, along with a space-saving Murphy bed, in the same style and finish that will truly tie the room together.
4. Media Room and Guest Room:
You can create the media room you've always wanted—and still host guests overnight. A multifunctional media center or wall unit can display your TV and collectibles and provide plenty of storage. And a matching Murphy bed that tilts horizontally from the wall leaves plenty of space for other furniture in the room to make an ideal TV-watching experience.
If you've got the extra space in your home, it makes more sense to create a multi-use room that combines the comforts of a guest room along with a place to hone your hobby, get some work done, relax with a book or catch your favorite movie. This room can become a go-to space in your home, rather than a typical guest room that's decorated and forgotten for 360 days out of the year.
If you've got a guest room that's seldom used in your house, transform it into a space that serves more than one purpose. Reach out to us for advice on how to do that. It's free!