Help Your Teen Get Organized Now
Your teen's bedroom is the room in your house most likely to look like a disaster area. It's the room you dread entering for fear of the unknown. When you crack open that door, you could be faced with clothes—dirty and clean—strewn about the floor, an unmade bed, a disorganized closet, a mess of a desk and who knows how many dirty cups and bowls sitting on your kid's dresser, night stand, desk and floor.
If your teenager's bedroom looks like a scene from a horror movie, listen up. You can help him or her get organized this summer by providing the right tools to put things back where they belong. You'll both be happier because of it.
Here are some helpful tips to getting your teen organized.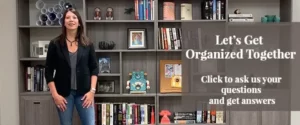 1. Declutter – Sort, donate and throw away
Teens outgrow things quickly and their taste changes frequently, which means it takes a little more effort to try and reduce clutter, especially when it comes to clothes and shoes. This might mean that your teen's closet constantly looks like it's overgrown. And her clothes might end up on the floor every morning after trying on outfit after outfit before settling on just the right one before school.
The first step in eliminating clutter in her room is to sort clothes, shoes, accessories, books and toys. As a parent, you can lead this exercise, but you should also get your teen involved. She can decide which clothes she's grown out of, which shoes are worn out and which books and toys she no longer has interest in.
This will also give you a chance to assess how your teen stores her clothes and what is and isn't working. And, let's face it—it provides some bonding time that you and your teen don't often share.
2. Add smart organization solutions
Storage is personal. You may think your teenager should fold her t-shirts one way and arrange her shoes just like you, but that organization strategy just might not work for her. This might explain (in part) why her clothes are everywhere except where they're meant to be stored.
You could try the do-it-yourself route, but there's a great chance that the rickety shoe rack will make the problem worse and that the flimsy shelving that's not quite the right size for, well, anything, will fail. The best way to add smart organization to your teen's room is with custom solutions.
Whether your teen has a walk-in closet or a reach-in closet, you can easily add more storage space with a custom solution that takes her needs into account, with hanging storage, cubbies for some shoes and bags and shelves for jeans.
You can also incorporate super helpful features like a tilt-out hamper so clothes actually make it to the laundry, a slide-out belt rack to keep them organized and some hooks to hang hoodies and sports bags. Slide-out baskets can also provide storage for sports equipment or toys so they stay off the floor and out of the way.
If you have limited closet space you can also add a custom wardrobe to give your teen more hanging storage, drawers and shelves.
A custom desk that's built just for your child can also help her organize schoolwork and books. Even if you're short on space, a design professional can plan a desk that works perfectly for the room, taking into account the type of storage that works best for your teen. It will help her keep her workspace clutter-free and make her more productive.
3. Build a maintenance routine
After re-organizing all of her stuff with a custom solution, you've got to encourage your teen to stay organized. Having storage that works for her is half the battle; the other half is creating a routine around organization.
Just like adults, kids thrive on routines. Help your teen carve out just a little bit of time in her schedule each week or each month to clean up her room. Now when her room gets a little messy, we promise it will be easier to clean up now that she has a place to store her stuff.
Getting organized at any stage of your life can be tough, but it's integral to help teens manage their ever-changing lives. With some careful attention to their needs, you can help them get and stay organized.
If you're interested in a custom storage solution for your teenager, reach out to us for a free, in-home consultation.