How to Choose a Custom Closet Design Company
A custom closet design company can provide you with an efficient way to keep your belongings organized. It's important to choose the company you work with carefully, though. Otherwise, you could end up with a closet design that doesn't reflect your style or suit your organizational needs.
The right company can install a custom organization system that makes it easy for you to store clothing, shoes, accessories, craft supplies, tools and more in an accessible manner.
Keep the following tips in mind when selecting a company for your custom closet design project.
Visit Showrooms
You'll get a better idea of the type of work a custom closet design company does by visiting its showroom. Most companies have images of their work on their website, but seeing their work in person gives you a better sense of the quality they offer. Visiting the showroom also gives you a chance to meet with designers in person to ask questions about their services or discuss your customization needs. You'll also be able to get hands-on with the materials, so you can better judge the quality of the hardware, components and overall suitability of the product.
Ask for References
A company that offers high-quality custom closet design services won't hesitate to offer a list of references or testimonials. This gives you a chance to chat with previous customers to find out how satisfied they were with the work that was performed. Steer clear of company's that won't provide you with references, since it shows that they're not confident or upfront about the quality of their work.
Find a Company With Plenty of Experience
The longer a company has been in the custom closet design business, the more you can count on getting the service you need. Companies that have been around for several years have had a chance to work on a wide range of projects in many different homes, making it easier for them to come up with ideal custom organization system for your home.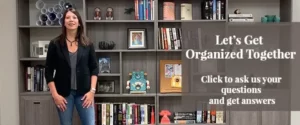 Ask About Warranties
Even when you hire a reliable design company for your custom closet, there's a chance that a company could fail at sometime in the future. Hiring a company that offers a limited lifetime warranty helps guarantee that you'll be able to have problems corrected at no added expense. Providing a warranty also indicates that a company cares about the services they offer and wants to ensure that customers are happy.
Look for High-Quality Products
No matter how talented a custom closet design team is at coming up with closet organization solutions, they're only as good as the products they use. The customization products they offer need to be high-quality ones. Otherwise, you'll have a custom organization system that won't hold up well. Look for a company that uses products that come from state-of-the-art facilities, rather than inexpensive products that are manufactured overseas with minimal quality control. It's even better if they manufacture the products themselves.
Find Out Who Does the Work
Some companies use subcontractors to perform the work as a means to save money. Unfortunately, this can lead to low-quality work and an inconsistent quality of installation that needs to be corrected or repaired. Look for a custom closet design company that has full-time employees who install custom organization systems everyday. This ensures that your project will be on schedule and done professionally to a high standard, since the company has full control over when and how the work is done.
Look for True Closet Customization
Some closet design companies offer modular or stock solutions that don't offer true customization. These solutions typically consist of pieces that can be arranged in different ways, but they don't provide customers with a unique custom organization system that perfectly meets their storage needs. Make sure the company you hire does offer customization solutions that are specially designed for your home.