How to Get More Out of Your Wardrobe
Take a look at your closet right now. There's a good chance the space is overstuffed and disorganized, which can make getting ready in the morning downright dreadful. You might spend 10 minutes looking for the perfect outfit that shows your style and creativity and, after searching through your closet, you settle on an outfit you wore last week.
The 80-20 rule applies to many people's wardrobes. You end up wearing about 20 percent of your clothes, and the other 80 percent sit in your closet day after day—some, still with the tags on.
But you can get more out of your wardrobe by organizing and cataloging the clothes you already have.
Here's how to make your morning routine a little less stressful and a little more satisfying.
Purge and Organize Your Closet
Part of maximizing your wardrobe is getting rid of the clothes you know deep down in your heart you'll never wear again. Be true to yourself and your wardrobe and remove clothes that are:
Two sizes too small
That have a stain or a tear that—let's face it—you're not going to fix on your own
Are out of style (and may not ever come back in style)
Look better on the hanger than on you
Have sentimental value only (time to get rid of those concert t-shirts)
Are of a lower quality than what you wear regularly now
After you clean out your closet, get organized. Rather than cobbling together some DIY solutions for your clothes and accessories like a flimsy shoe rack that doesn't actually fit all your shoes or some shelving that's too narrow for folded sweaters, you might want to go with a custom closet solution.
A custom solution can help you keep your clothes organized because everything—from hanging storage to shoe cubbies—is made just for your wardrobe. When you choose a custom closet organization solution, a professional designer will assess the space—whether it's a reach-in closet or a walk-in closet—and develop solutions that'll help you create more storage.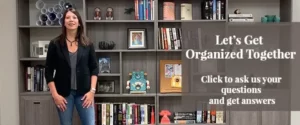 Create a System for Cycling Through Your Clothes
An overfilled closet is one problem that contributes to using only 20 percent of your wardrobe. It keeps you from seeing what's tucked away in the deep recesses of your storage space. After you organize your closet, you should have a much better view of what clothes you actually own (remember that little black dress you bought two years ago but wore only once?).
To help you actually wear the clothes you own instead of turning to the same outfit again and again, there are a few ways to create a system. One is to turn all of your hangers so the hooks face forward. When you re-hang a top or a dress, turn the hanger so the hook faces backward. Do this until you've cycled through your wardrobe.
You could also begin to document what you wear—either by writing it down or taking selfies every day. This will help you see what you wore recently and help you make better decisions when you're planning outfits.
Get Inspired
Style inspiration is everywhere—whether it's in the emails from your favorite apparel and accessory brands, magazines you read or blogs you follow. Clipping or pinning your favorite style photos and recreating looks with your own clothes can help you build new outfits that you may not have pieced together otherwise. Importantly, you should use this exercise as a creative way to maximize your wardrobe, not shop for new clothes.
Of course, in the digital age, you can also use an app to help you organize and get inspired with the wardrobe you already have. The Stylebook App can help you record clothes in your closet and create new looks based on what you already have. It takes some time to set up because you have to take pictures of your clothes, but if you build that time into your closet organization project, it's beneficial.
You can then add inspirational photos from blogs, fashion shows, celebrity looks or anywhere else you see something you'd like to try. It's another option for managing outfits digitally that'll help you not only get more out of your wardrobe, but also (hopefully) have a more peaceful morning routine.
If you're looking to get more out of your wardrobe and you've reached the "organization" phase, reach out to us to learn more about custom closet solutions—it's free!