How to Reduce Junk Mail (And Save Some Trees)
Over the course of two or three weeks in December, my husband and I received 10 to 15 unsolicited catalogs, a bunch of sales fliers, some holiday cards and at least five or six requests for donations to charitable organizations, plus our typical bills. Obviously, we opened the cards first. The bills went into a pile and were opened and filed quickly as usual … but everything else just sat there for a few weeks until I finally reviewed items—glossy catalog by catalog—and threw everything in the trash. What a waste of paper, time and companies' money.
While the amount of junk mail we received seemed to increase right around the holidays, we generally receive a bunch of unsolicited snail mail like credit card offers, new business announcements, catalogs and coupons—and we've only lived at our current address for a year and a half. This holiday deluge drove us to stop this junk mail at the source to save some trees, protect ourselves from someone stealing our personal information, limit clutter and save our sanity.
Here's how you can get rid of all that junk mail.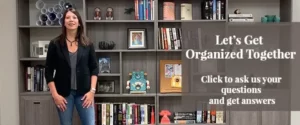 1. Cut Back on Direct Mail
The Data & Marketing Association (DMA) is the member organization for companies that send direct mail. It may seem counterintuitive, but they can actually help you control how much direct mail you receive from various companies. They note that direct marketing helps generate $2 trillion dollars in sales and donations, but they know that "for direct marketing to remain successful, marketers must maintain a healthy relationship with consumers."
So they let you control how much mail you want and then require their members to comply.
All you have to do is register at DMAchoice.org and pay $2 for 10 years of coverage—a fee that is well worth the time you'd spend wading through mail month after month. You can opt out of catalogs, magazines and "other mail," which includes mail from retailers, charitable organizations, cable companies, banks and mail addressed to "Current Resident." You may still have to contact some companies directly if you've purchased an item from them and then received a catalog. However, DMAchoice.org should cover anything unsolicited. Visit their site to get started.
2. Opt Out of Credit Card Offers
Cutting back on the number of unsolicited credit card offers can help you reduce junk mail and protect your personal information from theft. If you don't shred offers when they come in (or at least do a good job of tearing them up into little pieces), you could risk someone taking out a credit card in your name.
The major credit bureaus make it pretty easy to opt out of offers for five years online. If you want to opt out forever, you can do that too, with a little more effort—you'll have to mail in a signed form stating that you no longer want to receive offers. Visit the site to get started.
3. Stop Receiving Phone Books
This may not be an issue if you've owned your home for some time. However, anyone renting a condo or apartment, or anyone who just moved, may still receive the Yellow Pages. Yes, those massive books are still around even though it's much easier to Google your question, or ask Siri or Alexa.
But you can stop receiving this behemoth that you likely throw right in the trash by opting out at National Yellow Pages Consumer Choice and Opt-Out Site. It's run by the Local Search Association and the Association of Directory Publishers. Just like the DMA, these organizations don't want to send phone books to people who don't need them.
4. Bonus: Stop Telemarketer Calls
While you're reducing junk mail and paper clutter, you should take steps to ensure you're not getting telemarketing calls, either. Visit the National Do Not Call Registry website to verify that your number is on the list or add it if it isn't. Just fill out a form with your phone number and email address; you'll receive an email letting you know when you registered (if you've done it in the past) or verify that you're now on this list.
Now that you've cut back on clutter, you're ready to get organized. Whether it's your home office that needs help or your pantry is disorganized, reach out to us. We can review your stuff and help you get organized with a custom solution.