How to (Safely) Get Rid of Old Tech Clutter
I recently got a new phone but wasn't ready to part with the old one yet—just in case. You never know when you'll accidentally drop your phone and break it or expose it to moisture. When I went to stash my old phone in the drawer of my office desk, however, I discovered a few other tech relics of the past—including two other phones and an iPod.
Electronics are far more disposable than they were decades ago; when technology advances or when something breaks, we tend to replace old devices instead of getting them fixed. Unfortunately, old computers, music players and peripherals like cables and hard drives can't or shouldn't just be thrown in the trash. These things need to be recycled properly so that your personal data stays safe and so harmful components don't become environmental hazards.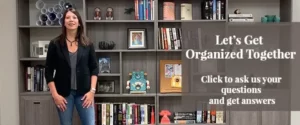 Here's how to safely recycle all of your tech devices.
Just like any major decluttering project, the first step is gathering all of your electronic devices and putting them in one spot. That likely means it's time to clean out your home office desk drawers and cabinets, your nightstand drawers, your closets, the home entertainment center, that junk drawer in your kitchen and anywhere else tech clutter may be hiding.
Look for things like:
Cellphones
Cables for your TV, stereo, camera or MP3 player
Controls for devices you no longer use, such as Apple TV, an old DVD or BluRay player, etc.
Speakers
Digital cameras
Rechargeable batteries
Laptops, monitors, computer towers
Keyboards, mice, webcams, external hard drives
Game consoles and controllers
CDs, DVDs, floppy disks
Once you've corralled all of that tech clutter that you no longer use, separate everything into two piles: keep and recycle. Importantly, if you discover that a piece of electronic equipment still works, but you no longer use it, you may consider selling it if it's still worth something. However, one word of caution: Give yourself a deadline to list the item on Craigslist, eBay or Facebook Marketplace so that you do actually get rid of it.
As you review each item, figure out if the item still works, if anyone in the family still uses it and if it's of any use to you. For example, if you found several cellphone charging cords, you may want to keep them (those things are expensive!), but you may not have a need for the extra coaxial cable you found.
Items you've decided to keep
You've decided to hang on to that digital camera or portable speaker—make sure it's stored properly. Whether in a cabinet in your home office or in your reach-in closet, it's best to store devices in a protective bag, to keep it free of dust and dirt. Use bins and baskets to store these items in one place.
If it's cords you're holding onto, you may want to label them for future use. DVDs and CDs should be stored in their original cases or in a CD book.
Recycling through retailers
The easiest option for getting rid of computers, small speakers, peripherals, gaming consoles and most other small electronic devices is to turn to big box electronic retailers like Staples or Best Buy. You'll likely have the most luck recycling these devices there because they accept a variety of devices and their associated cords and chargers. Check out Best Buy's Recycling Program and Staples' Recycling Program.
Importantly, if you'd like to recycle an old computer monitor, you may be charged a fee.
Cellphones are even easier to recycle. While big box retailers will accept these devices, you may be able to stop by your local grocery store or department store to recycle your phone. Look for recycling bins at your local Whole Foods or even in your shopping mall. Your phone manufacturer may also accept old tech you no longer use. Check out Apple's Recycling and Trade-Up Programs that allow you to recycle or even get a gift card for your old cellphone, iPod, laptop or electronic device.
Similarly, the major phone carriers provide an easy way to recycle or trade in old devices. AT&T, Verizon, T-Mobile and Sprint will walk you through trade-in and recycling options.
Recycling through charitable donations
Charities also accept electronic devices. If you've got a few cellphones you no longer use, consider donating them to Cell Phones for Soldiers. Goodwill and The Salvation Army also accept some electronic devices in all conditions.
How to recycle CDs and DVDs
Getting rid of old CDs and DVDs might seem like a no-brainer—they're not bulky and they're plastic, so you can toss them in your recycling bin, right? Wrong. CDs and DVDs are made from a special type of plastic that most likely can't be recycled with other containers. Instead, you can donate music and movies to local thrift shops or charities, or send them away to be recycled safely through programs like GreenDisk and the CD Recycling Center. There may be a small fee involved to cover the cost or recycling these items.
Getting rid of personal data
Before you recycle laptops, digital cameras, hard drives or cellphones, remove all your personal data and restore the device to factory settings. The process for doing this is a little bit different for each device; however, it's important to note that simply deleting files on a computer isn't enough. To purge your device of things like saved passwords and other identifying files, you need to completely reset it.
To reset most cellphones, take a look at this CNET guide or these instructions from Apple. If you're donating or recycling a digital camera, be sure to first remove the SD card. Laptop and computer hard drive resets vary from operating system to operating system, but you can usually reformat and wipe a hard drive through Settings. Check out this guide from Consumer Reports.
If the laptop or computer you're recycling no longer works, you can also manually destroy the hard drive before recycling it—just remove it from the computer, unscrew the hard drive and use a hammer and nails to break the actual hard drive. Just be sure to wear safety goggles before you get started!
Reviewing your old tech clutter from time to time can help you free up space in your office, closet or the other random places in your house you stash electronic devices. If you're looking to get organized even more, reach out to us for a free, in-home consultation.