Is a Murphy Bed Dangerous?
We at The Closet Works, Inc. discovered that "can a Murphy bed kill you?" is the most frequently asked question on Google regarding space-saving beds, and thus, we felt compelled to provide a responsible and informed answer to this common query.
Our answer? When a Murphy bed is custom-made and installed by experienced experts, and used properly according to the provided instructions, it is a space saving asset, not dangerous, and certainly not a death trap!
Having said all of that, we'd like to share more with you about Murphy beds and why they're a worthwhile investment. Discover the features and benefits of wall beds below!
Features and Benefits of Owning a Murphy Bed
1) You can select the size of the actual bed you want to install – i.e. twin, full or queen!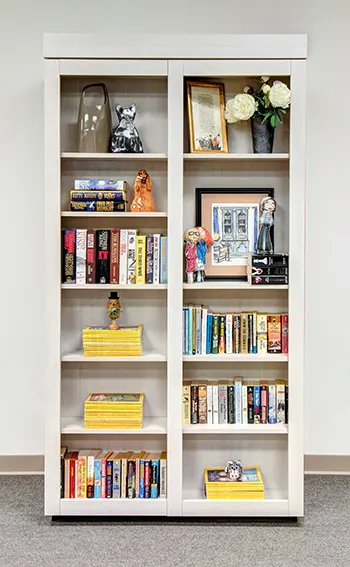 2) Expand the scope of your project (and your storage space) with adjoining cabinetry and shelving.
3) Depending on the layout of your space and they type of bed you choose, you can store the bed vertically or horizontally.
4) Create a dual-purpose space in your home office, craft room or elsewhere – you'll have a ready-to-go guest room whenever you need it.
5) When compared to other options, like an air mattress or pull out sofa, the Murphy bed is easy to set up and subsequently, break down.
6) Murphy beds can actually be super comfortable and cozy! The mattresses in our murphy beds rest on curved slats, more forgiving and comfortable than a box-spring or slab.
7) You can customize to your exact specifications to match your décor and taste when you select the finish, style, color and texture while working with one of our space optimization specialists, a.k.a. Designers, during your free, no strings attached consultation.
Interested in learning more about getting organized or all of the possibilities from The Closet Works? Request a free consultation with one of our professional Designers today.