Subscribe
Is Your Home Office a Mess? Here's How to Get Organized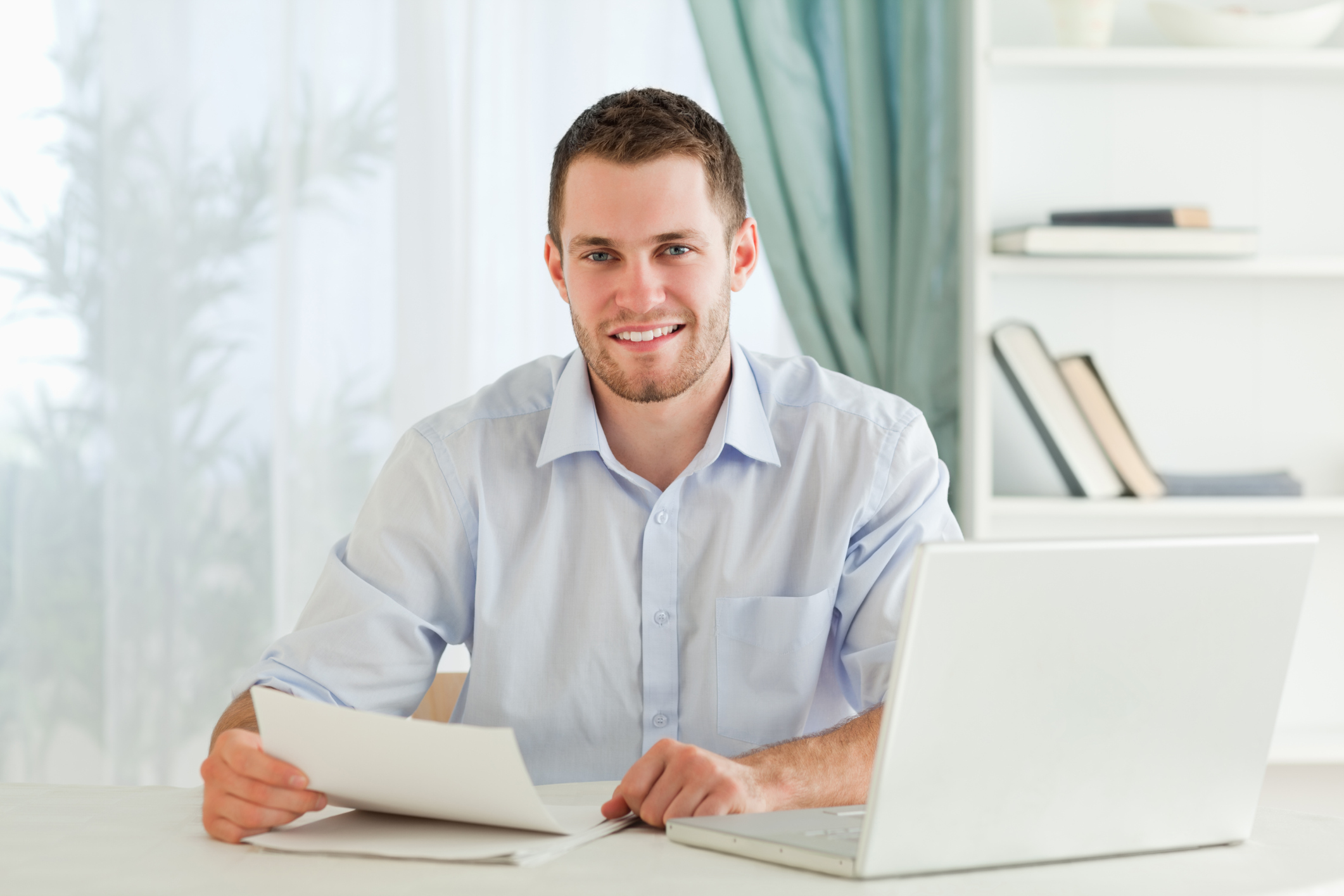 If you use a home office, you probably need some organization. According to Unclutterer, everything that's in your field of vision while you work competes for your attention. You can't process information as well, and it leads to irritability, poor overall focus and frustration. It not only looks messy, but it affects your workflow.

The good news is that organizing a home office isn't difficult at all. What you need are the right tools and components, such as a great closet system.




Keep Technology Harnessed and Convenient
Technology is a part of every modern home office, but computers, tablets, printers and their necessary cords and cables can look messy in a hurry. A lack of convenience with these devices can also damage your health, according to the Occupational Safety and Health Administration (OSHA).

Every device that you use should sit where you don't have to misalign your body or lean over to reach it, and cords should stay out of the way. Not only will you feel more comfortable working at home, your desk area will stay much tidier.




Install Adequate Storage
Although this is the digital age, most homes still have plenty of paperwork. You might not receive many letters and maybe your bills are paid online. But chances are you still have mail to sort and hard copies of paperwork such as birth certificates, insurance policies and warranties. Where there's paperwork, clutter isn't often far behind, but storage keeps it out of the way.

If your home office is used for a job and not just personal business, you probably have more papers. But whatever the volume that you deal with, ample storage means you won't have as much visual clutter and everything will always been where you need it. Storage might be under the desk only, or House Beautiful recommends adding a closet system for everything from paperwork to office supplies.




Use Better Organizers
You probably own at least one drawer organizer, and you might have a coffee cup for ink pens and pencils. But there are much better ways to keep smaller supplies handy, separated and away from your work area.

Custom drawer organizers are made for what you need to store. And because they're designed for the desk, they won't slide around like typical drawer inserts can. Paper sorters, shelves, magazine racks and file racks are only part of what you can add to make your home office more convenient and tidy.

There is some truth to the saying that a cluttered desk is a sign of genius. But there's also scientific evidence that a messy desk and office reduce productivity and lead to frustration. You don't have to aim for a true minimalist workspace with nothing on your desk besides a computer and perhaps a printer. But with fewer odds, ends and paperwork stacked up, you'll probably be a lot happier.

A home office is a very personal thing, even if it's where you run a business. And designing an efficient space takes a good understanding of what you need. That's why our designers at The Closet Works work with you one-on-one. Schedule a free design consultation and start creating a beautiful home office where everything has its place.