It's Time to Update Your Outdated Office Furniture
Having an updated set of office furniture sets the tone of your practice and increases your productivity. However, renovating your cabinetry, waiting room tables and chairs, and your outdated office furniture can quickly become a hassle, especially when trying to do it on your own. Unfortunately, waiting to update your office furniture could have some serious consequences for your practice.
If it has been a while since you last upgraded your working environment, ask yourself these three questions.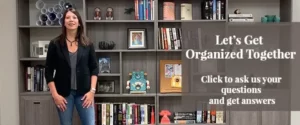 Are Supplies and Tools Easily Accessible?
When you cannot reach syringes, medications, vials, slides, and other supplies quickly, your practice suffers. Additionally, spending extra time looking for your items increases stress and leads to dissatisfaction in your work. As a result, you may not provide the best care possible when under this amount of stress. Your staff will also be able to help you provide care faster and more efficiently with updated office cabinetry and furniture, such as new computer stations, exam tables, and desk chairs.
Do You Have Stiff Joints, Aches, or Other Physical Problems After Work?
You have probably thought your aching body was due to your workload, but have you considered how your office furniture is impacting your body. For example, a broken desk chair can lead to back problems and poor posture. Worn seats are uncomfortable and lead to constant movement to try to find a comfortable position. Springs become lose over time and unable to support your body. When this happens, your body suffers.
If You Walked Into Your Office as a Patient, Would the Office Feel Refreshing?
Although you have spent countless hours in education and while working in your practice, first impressions will always be the most important influence on your patients. When a patient enters your waiting room, the furniture should be free of holes, tattered areas, and scruffs. Some normal wear and tear is to be expected; however, it should not ever be visible to your patients. Furthermore, not updating office furniture routinely may make your patients feel you do not value their comfort, which will hurt your practice.
If your practice's office furniture has seen better days, is threatening to impale someone with a broken spring, or appears ready to cave at a moment's notice, then it is time to update your outdated office furniture.
Sources: OSHA