My Kid's Bedroom Has No Space! Have No Fear, The Hidden Bed Is Here!
There are a lot of options out there for children when it comes to space-saving beds. These include trundle, bunk and folding – better known as Murphy beds. All of them are viable options and save space. But what if there was a bed that was able to do more than that? That is where the hidden bed comes in.
What is a Hidden Bed?
A Hidden Bed is a piece of dual-purpose furniture that enables a bed and a desk to occupy exactly the same space. To transform from one to the other, all you have to do is either pull up or push down in the appropriate place. These hideaway beds are available in a variety of sizes including single, full or queen.
Time and Space Saving Options
The best components of Hidden Beds are the time and space saving features built into the furniture. You don't have to remove anything from the bed or desk area or even expend too much energy to convert it from desk, to bed, and back again. It transforms with a smooth, easy rotation. The items on the desktop stay exactly where they are when you change the unit over to sleep mode and vice versa, saving time and aggravation. There is no setup required when transitioning from one space to the other.
Hideaway beds create a dual use space for children to do their homework and sleep without two pieces of bulky furniture taking up space. They are also a more cost effective solution that looks great. This customized unit is a perfect fit and maximizes space in a smaller bedroom. You can surround the bed with virtually any type of cabinetry to provide additional storage for clothing, bedding, supplies, toys, books, or anything that you need to stow. Customized shelves, cubbies and storage compartments can have swinging or lift-up doors to keep belongings organized and concealed. Or keep open shelving to display collectibles or favorite keepsakes. Everything can be customized to your specifications and needs.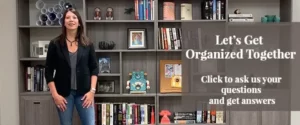 Room for Growth
Your kids have a bedroom. When your child was small, the room seemed big enough. There was room for a crib and a rocking chair. Now they are older, growing like weeds and are in school. They need more space and different furniture. They need a desk to do homework or hobbies, a place to sleep and a space to play with friends. You need some creative options and solutions, more than traditional beds offer, to make sure you get the most out of the available space.
Hideaway beds are not just for the kids' rooms. They are also a perfect solution for a small office, guest rooms or studio apartments. Any place where you need both a bed and desk but have only enough room for one. A variety of styles and decorative hardware options are also available.
A Hidden Bed is a unique and ingenious way to get the most out of any room. If you need some creative solutions and ideas, reach out to us for a free in-home consultation. Let's work together and make your space problems disappear!