How to Maximize Your Closet Storage
Your closets are overflowing with stuff and, believe it or not, it could contribute to your stress level. Yes, keeping your pants, dresses and tops organized and knowing where your belts and socks belong can make you feel frazzled and out of control—from the time you spend getting ready in the morning to trying to figure out what you'll wear to dinner this weekend.
Unfortunately, doubling the size of your closet may not be an option (though it may be a dream).
However, you can learn how to use the space more efficiently and maximize your closet storage.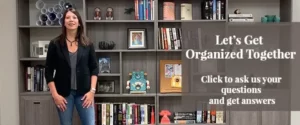 Declutter
Step one to making the most of your space is keeping only what you need. The process of decluttering your closet and donating clothing that no longer fits, is out of style, is lower quality than what you wear now, or has a stain or tear that you know you won't get around to fixing is one easy way to free up some space. Read our guide to cleaning out your closet. Then, figure out what to do with the things you no longer need.
Keep like items together
Storing similar clothes in the same area of your closet may seem like a simple concept, but it can be difficult to actually practice when you're hurriedly putting laundry away or in a rush to find the perfect outfit for a business meeting. Storing similar clothes together will help you get more out of your closet and make your clothes easier to find.
Organize your shoes by type—flats, sandals, sneakers and boots. Flats and sandals can fit in cubbies, while sneakers and dress shoes fit nicely on shelves. Boots are a bit more challenging, but could be stored on the floor, on adjustable shelves or in their original boxes on a top shelf.
Keep all your purses together, perhaps on the top shelf of your closet or on hooks.
For clothes that hang, grouping similar items together can create more storage space on the floor. For example, if you group shorter hanging storage together, such as blouses and skirts, you'll have more room on the floor below, which may even create enough room for another closet rod for more hanging storage.
Use the same hangers
First, get rid of any wire hangers that have crept into your closet from the dry cleaner—they'll leave marks on the shoulders of some shirts and won't support heavier fabrics.
Then, streamline your hangers throughout to create more space and uniformity. If you have a random collection of hangers—sturdy wooden hangers, plastic and metal hangers from retail stores and other typical plastic ones—you may be wasting a surprising amount of space. Instead, turn to one style of hanger—such as a plastic hanger or a slim line "huggable" hanger to create even more storage.
Go vertical
The simplest closets typically have one rod for hanging storage, with a shelf above. Maximize your space by using this shelf wisely. Incorporating baskets and plastic bins will help you contain items you need to store, and it'll allow you to reach for one box or bin without other items falling down.
You should also consider what makes the most sense to store on this shelf, such as off-season clothes, bags or accessories that you don't need to get to often. You might consider keeping dress shoes that you don't wear that often up here. (Pro tip: store them in their original box, or use clear plastic bins so you can easily see what's inside. You can also take a picture of the shoes and tape it to the bin for even easier retrieval.)
Take advantage of behind-the-door storage
If you've got a small walk-in closet, don't let the valuable space on the back of the door go to waste. This is an excellent spot for a shoe rack; hooks for hanging coats, bags and accessories; or a belt or tie rack. These items don't need a ton of space; keeping them right behind the door can free up space elsewhere in your closet and put things within easy reach.
If you've tried purging your closet and incorporating DIY storage solutions but you still need more room, you might want to consider something custom. A professional closet Designer can take a look at your space, your stuff and make recommendations about how it can all fit. Learn more by scheduling a free, in-home consultation.