Pantry Closet Designs- Get Organized Today!!
We all have that pantry that just isn't up to spec with what we need. How many times have you found items at the back of a shelf that you forgot you had, or you try to find that elusive spice that makes your dish perfect? We've all been there, and finding the right Pantry Closet Design can be easy. If a space doesn't work for what you need, then you change it so it that it does work for you. Organizing your pantry is the only way to keep everything you need within hands reach.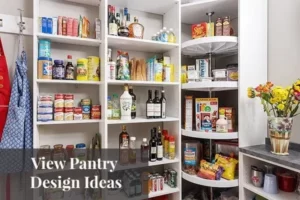 At The Closet Works it's our passion to organize! Imagine how wonderful it will feel when you go to grab an ingredient and you don't have to search for it or move things around- it's right there within grasp! Cooking becomes more of a joy and less of a chore.
And what about those table cloths and place settings for the right occasion? They can be right where you need them to be with our pantry closet designs. We can organize anything you need, from kitchen pantries to any pantry. If you want to keep those cleaning supplies separate from foods we can organize your pantry in that way as well.
Walk In Pantries
Large spaces such as walk in pantries can need the most organizing because they hold more. We can install corner shelves with turntable spots for spices but also larger ones for storing bottles of pop.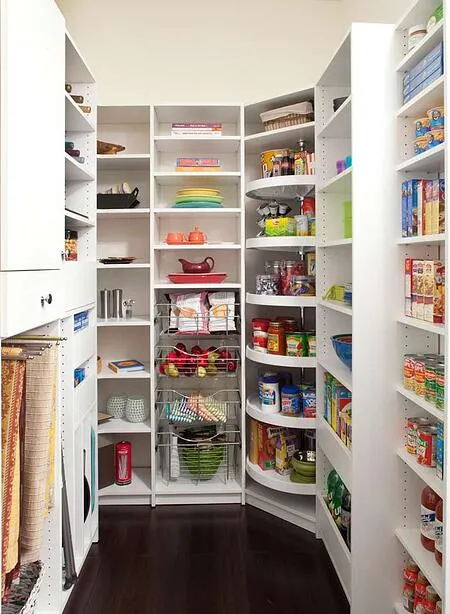 Small Pantries
These may seem the easiest to organize but with the small space and many items comes the problem of elusive items. Installing shelves in the door for canned goods and drawers for smaller items can be just the trick.
Everyone needs more space, it's a given in any kitchen. From pots, spices, table settings, dry goods, and fresh fruit our pantry closet designs will have a spot for it. We love to organize, and our goal is to provide options and solutions at the best price and above all your satisfaction.
If you are ready to get your pantry organized and make your life easier contact us today!