Sales Tactics to Avoid when Comparing Custom Closet Vendors
So you've decided to take charge and transform your unorganized closet. You may even have a pretty good idea of what you want and how you'd like things to be built. Great!
As you start contacting custom closet vendors, be sure to avoid the following sales tactics to ensure you get a quality, functional product.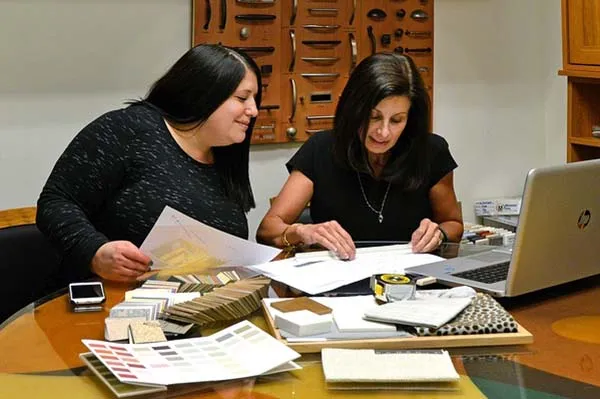 What's in a name?
Typically the first face-to-face experience a person has with a custom closet company occurs when the salesperson visits. Custom closet companies have different "titles" for their sales people: designers, sales designers, design specialists, closet designers, space planners…one company even refers to their representatives as "spacemen."
Regardless of the name they have, these folks are essentially salespeople, and it is up to you to determine which of them actually know what they are doing and which are less experienced.
Designer or Salesperson?
A lot of "designers" are not really designers at all. They have little experience in designing anything and that lack of experience can work against you! Consider these important factors when evaluating a custom closet designer:
Ask to see some examples of their work

Ask for references

How long have the companies they represent been in business?

Do they have good records with the Better Business Bureau or perhaps a company like Angie's List?
Remember, you have to decide if what they are saying makes sense to you, so don't be bashful about questioning their suggestions and find out if they have real answers or just canned sales presentations.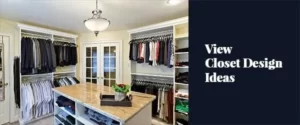 Avoid Pushy Promotions
Be weary of flashy sales promotions. For example, do you really believe that custom closet installation is free? Of course not. The people who come to install your closets are getting paid and remember, you are paying them.
The list price doesn't matter, the "special price" doesn't matter, and the discount doesn't matter. The only thing that matters in terms of price is the final net price. After all, we're not talking about Black Friday here, we're talking about a project in your home and the awarding of an order for such a job should be measured and considered, not the result of a high pressure sales tactic.
Pricing and Sales Strategies
This is often a touchy area with sales people. Pricing.
Some companies try to sell by proclaiming that they offer the lowest price. If this is their only reason for you to buy, why you should award them with your business? Why is their price the lowest? Are they using inferior materials? Inexperienced installation crews? Is their price really the lowest? Some companies claim to have the lowest price and they don't even come close!
Prices can be misleading. Let's say one price includes lots of drawers and accessories and another doesn't. That will account for a significant price difference, but the sales people don't always share that info. It is incumbent upon the buyer to compare carefully and make sure they know what they are getting. Perform a true apples-to-apples comparison:
What are the differences in the proposals?

How thick is the board? ¾" or 5/8"?

How deep are the panels and shelves in different sections?

How deep are the drawers?

What material are they made from?

What is the quality of the hardware?
This is important because it impacts how things are stored. For example, 12" deep shelves are cheaper but if you are folding bulky sweaters or fleece items and put them on 12" deep shelves, there is a good chance they will hang out over the edge of the shelf and look sloppy. Is the sales person telling you this, or do you have to figure it out for yourself?
Another note to consider, if it seems too cheap, it may be…or it may not be! Some companies price their initial offers so high that a fair and reasonable price may look to be too low by comparison and can scare off a consumer. Consumers pay too much for a lesser spec product because they thought the competition had a price that was too low.
The #1 Worst Pricing/Sales Strategy
Let's say Company A quotes a price of $3,500 for a job. The client replies, "Wow! That seems really high." Company B says that they can do that exact same job for $2,200. Then the sales person for Company A says, "We can do it for that price as well."
If Company A can do it for that price, why did they try to get an extra $1,300 out of the customer in the first place? Because some companies (some national companies too) have a sales strategy that involves "sizing up the customer." They try to determine if the customer is capable of paying more and they try to get it. (For the record, we at Closet Works find this strategy to be both repugnant and immoral.)
Take heed of these precautions, and become an educated consumer to avoid these shady sales strategies.  With a little research and smart comparison, you can get the benefits of a custom closet without the hassle of overpaying for unqualified service.