Subscribe
Simple (But Highly Effective) Closet Organizing Ideas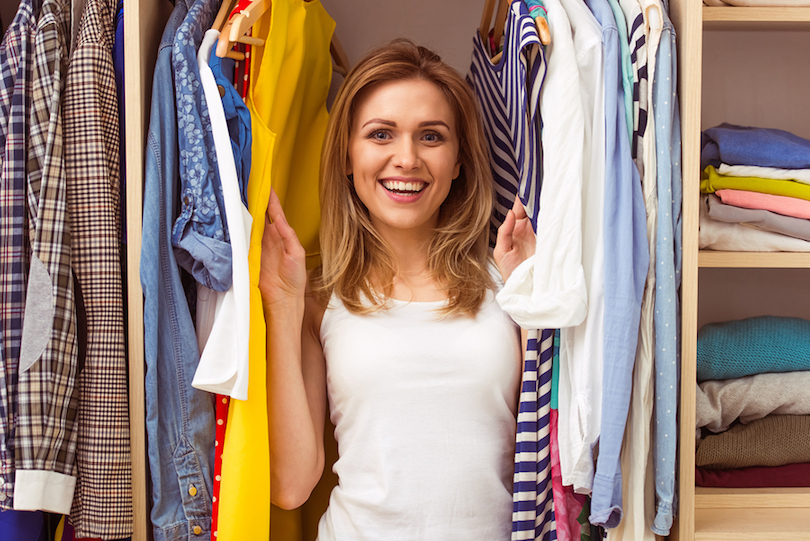 Now that your dream closet is a reality, there's one more hurdle to clear: finding your organization strategy. All the right cubbies, cupboards, accessories and shelves make it easier, but the process is still not automatic.
You could put everything on hangers and shelves and call it done. But storing clothes with some forethought makes getting ready easier, prevents wrinkles and keeps all of your clothing in good condition. Here are a few closet organizing ideas that can help.
Find an Organization Style
There's no single best or correct way to organize your closet. Some people prefer to hang shirts according to color and then by sleeve length. And some like the aesthetic of hanging clothes in similar groups by length, with shorter pieces on one end of a rod and longer pieces, such as dresses, on the opposite end.
It's all about what's convenient for you. Here are a few possibilities:
Make a rainbow with all blues, yellows, reds and other colors in groups
Organize in sections by style: casual, business, dressy and formal wear
Group in zones by type, such as slacks, blouses, button-downs, jackets, dresses and skirts
Reserve everyday clothing for the front and center, and move items you wear less often to the perimeter of the closet

Use the Right Hangers
A great closet is only as good as the hangers that keep your clothing in place. Everything looks nicer if you use the same type of clothes hanger throughout the space. But also be sure to choose something sturdy, whether it's heavy plastic, wood or metal. And keep about 1-2 inches of space between them in the closet.
Get an assortment of hangers for different types of clothes. For example, you wouldn't hang a knit dress on a thin hanger because that creates stress marks at the shoulders. Pants hangers prevent wrinkles at the knees because they don't bend under the weight of the fabric. Dresses and tops with thin straps need hangers with hooks to prevent garments from sliding off.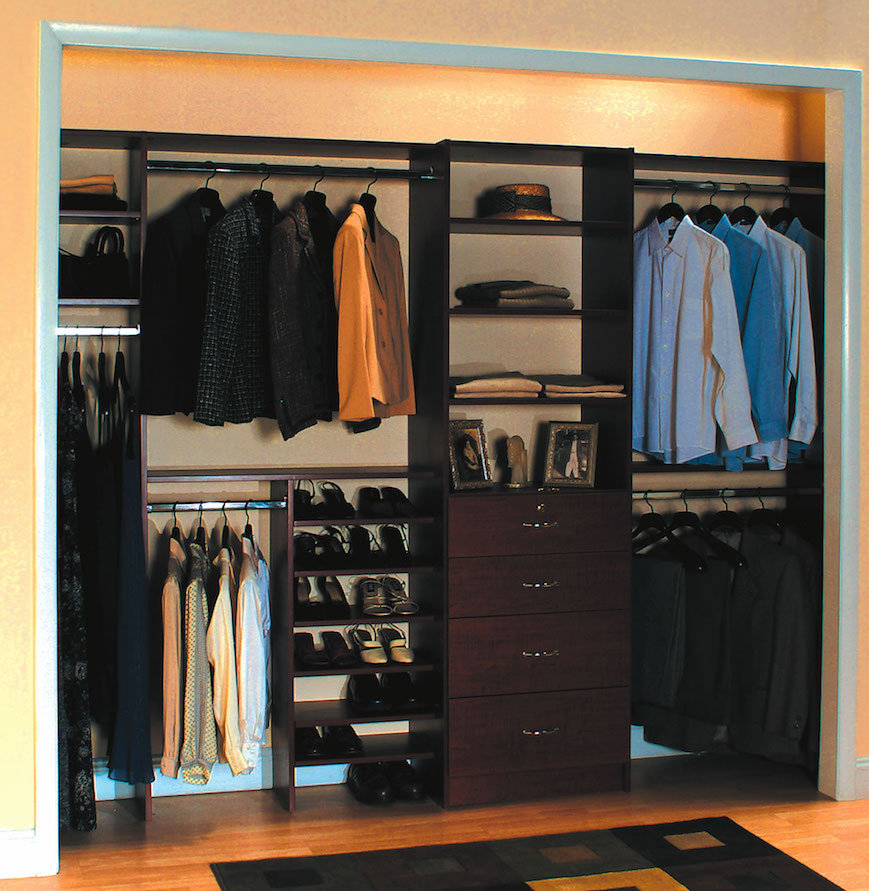 Perfect Folding and Hanging Techniques
There's no single best way to fold or hang. If you perfect your methods, your clothing will look neater and you won't have to iron as much. A folding board like the ones used in department stores takes all of the guesswork out of folding T-shirts and other tops that you might not want to hang. A faster way, and one that works perfectly every time, is the pinch and fold method demonstrated in this video by Real Simple.
Button-up garments such as shirts and dresses hang better and stay in shape if you fasten the top button and then every other button all the way down. For pullover tops, blouses and dresses, slip the hanger inside from the bottom -- not through the neck -- to prevent stretching out the neckline and shoulders. Pants are trickier than they look. Check out this video from The Doctors that shows how to hang pants crease-free (It looks odd, but it works!)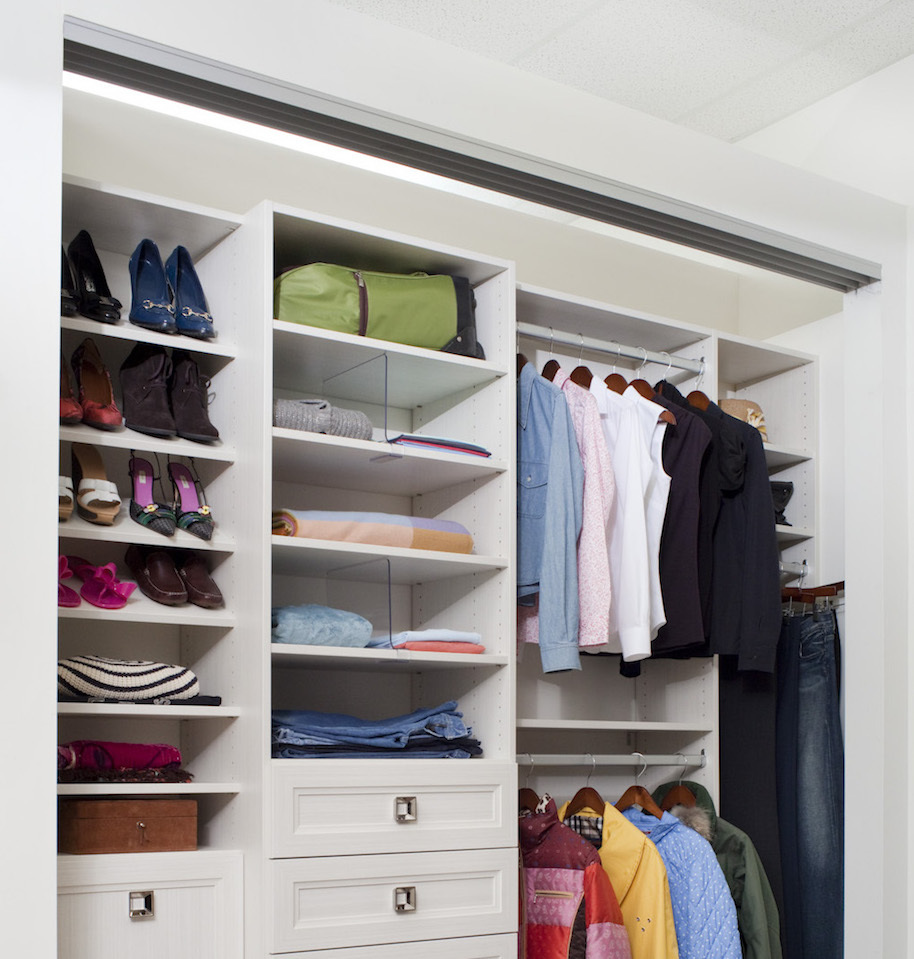 A great closet organization system gives you a smart platform, but it's up to you to put things away. How you approach that determines your ease of getting ready for the day, the long-term condition of your clothes, and it can also conserve space inside the closet.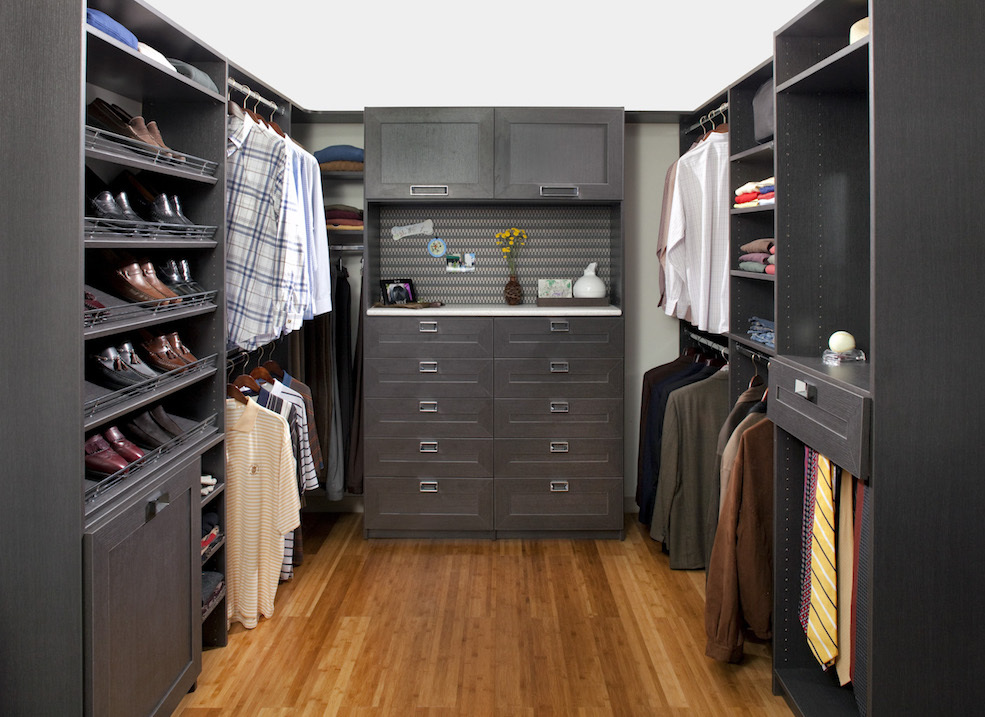 If you're still looking for a great stage to showcase your organization skills, the Closet Works can help. Schedule a free design consultation, and we'll come to your home, work directly with you, and create something that's both beautiful and highly functional.