Make A Space Work Harder: How to Create and Organize a Dual-Use Room

Whether you've got an extra corner in a room you'd like to get more out of or your house doesn't quite have enough space, creating a dual-use room can help you get the most out of each room.
It's how you can transform an office into a spare bedroom, a large closet into a dressing room, a craft room into an office or a TV room into a craft area. Here are some ideas to help you get started.
4 Steps To Creating A Multi Purpose Room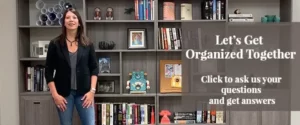 Make Use of Your Corners
One way to add more function to a room is to make use of seldom-used corners. Adding a vanity and a full-length mirror to the corner of your walk-in closet can transform it into a personal boutique. Adding a custom desk, cabinets and shelf storage to the corner of a bonus room or bedroom can create a small office or a place for your kids to do homework. Take a closer look at the corners throughout your house and consider the possibilities that a custom solution could provide.

Add a Murphy Bed
If you occasionally host guests but don't want to devote an entire room to guest quarters, a Murphy bed might be right for you. A Murphy bed can instantly transform any space into a bedroom—whether it's a home office or a bonus room.
What's so great about a custom Murphy bed is that it can be built with your particular storage needs in mind. If you need cabinets to store bedding or clothes, or shelves to display books and decorative items, a Murphy bed can include custom storage. Then, when it's needed, shelves can slide away to reveal a pull-down Murphy bed.
Add the Right Kind of Storage
The best way to get more out of any space is to understand what kind of storage you need and where. For example, if you want to get more out of your home office by adding room for your budding jewelry-making business, cubbies, cabinets and even a countertop workspace might help you create a dual-purpose craft room and home office.
The same goes for your mudroom and laundry area—many homes include a washer and dryer in the mudroom, but it's also useful to create storage for coats, work and school bags, shoes, sports equipment and other outdoor gear in addition to your laundry items. By adding hooks near the door for coats and bags, shelves for hats and equipment and cabinets and shelves around your washer and dryer, you're instantly creating a more useful space.
Declutter to Get Started
Before you get started transforming a room into a dual-use space, you need to declutter. Not only will it help you see how much space you have to work with, you'll also figure out what type of storage you need. Decluttering your home office to get rid of old papers and electronics or going through your bedroom or closet to get rid of clothes and accessories you no longer use will make it much easier to get more from one space.
Start with three to four piles in mind: one for items to keep, one for items to donate, one for items to throw away and, possibly, one for items you're on the fence about.
Go through everything in your room and give yourself a deadline if you think the process may drag on a little too long.
Finally, donate items you've decided you're ready to part with.
Then, reach out to us for a free, in-home consultation to help you get more from your space by adding a custom home organization solution.