Need More Storage Space? 4 Reasons a Custom Wardrobe is the Way to Go
Small closets—or no closets at all—are an organizational nightmare for many people. Unfortunately, these small storage areas are common in older homes in Philadelphia and New Jersey. After all, it was uncommon to have a collection of 50 or 60 pairs of shoes, 20 nice handbags and plenty of outfits to get you through every season in the 19th and 20th centuries, when some historic homes were built.
Instead, most people crave a walk-in closet that gives them the versatility and features to easily organize clothes and accessories with enough room to try on clothes, too.
Unfortunately, that's just not possible for everyone. But there is a solution when you're faced with this storage problem – a wardrobe. Rather than shopping for a cheap one that you'll spend way too much time putting together and will probably only be able to use for a couple of years, consider a custom wardrobe.
The Reasons Why You Should Consider A Custom Wardrobe Closet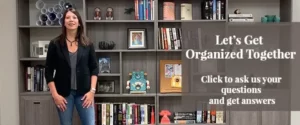 No Assembly Required
Wardrobes you find in home stores ship flat, which means it's up to you to assemble them. It might seem like a fun project that will yield a great storage solution. But what you find in that big box may be underwhelming—flimsy panels that you might sink a lot of time into only to find out the resulting "wardrobe" isn't sturdy and doesn't really meet your storage needs.
Of course, on the other end of the spectrum you could choose to build a closet into your bedroom. However, that can lead to a considerable expense and the time-consuming mess of adding walls. Adding a permanent closet will also change the shape of the room.
Choosing a custom wardrobe that's expertly designed and installed by professionals means you'll not only save time, but also the headache and the mess of assembling furniture or adding walls.
The finished product is built to last many years, rather than many months.
Custom Wardrobes Have More Options to Store Your Stuff
Many store-bought solutions provide a limited number of options for storing your stuff. If you live in an older home or condo with small closets that consist of one shelf and one rod, you likely need storage for folded clothes like sweaters and a solution for some shoes, bags and accessories. Unfortunately, most do-it-yourself options come with little more than a rod for more hanging storage and a shelf or two. They're not designed for your specific wardrobe.
A custom wardrobe can be designed and built to fit exactly what you need to store. If you've got a lot of sweaters that you like to keep folded, you can add shelves and cubbies to your wardrobe. You can also include drawers for socks and small garments, and pull-out shelves that put everything within reach.
A custom wardrobe also takes advantage of the exact space it's built in. If you've got high ceilings, you can take advantage of this extra space. It can span the length of a wall or take angled spaces into consideration.
Wardrobe Closets Have Colors and Finishes Galore
Another reason that department-store wardrobes are so affordable is that they're available in a limited number of colors and finishes. This is great news if you're interested in a piece of furniture that's oak, gray or brown, and likely very easily recognizable.
With a custom wardrobe you can choose from over 100 colors, textures and finishes, and the hardware that suits your taste, from traditional to playful to modern. You can also choose from traditional or modern drawer and door fronts, as well as glass inserts to show off handbags, for example, or just add some visual interest to your wardrobe. This is helpful as your needs grow and change. You may need to store clothes in your custom wardrobe right now, but it may be moved to a guest room or another part of your house later in your life. A custom piece will stand the test of time.
Tap into a Professional's Knowledge
If you're faced with small closets—or no closets at all—figuring out what to do with all your stuff can be stressful. You want to feel comfortable in your space without it being cramped. And you want it to look nice.
One of the benefits of going with a custom solution is that you get help from a professional. A professional Designer brings their experience and product knowledge to provide you with ideas for organizing your stuff and makes recommendations for the best way to get it done. With their help, you'll be able to organize your clothes, shoes, accessories—and whatever else needs its own place.
The Bottom Line
Whether you're interested in an expertly-designed wardrobe that's incredibly functional but still cost-effective, or you'd prefer a wardrobe that doubles as a stunning piece of furniture, The Closet Works can create a custom wardrobe that's designed for your specific needs and your space.
If you're interested in a custom wardrobe, visit our showroom or reach out to us for a free, in-home consultation.