The Closet Works Inc. – Trusted Specialists for Closet Organization Systems
When selecting products for their home, American homeowners look for solutions that are both practical and beautiful. They also want products that are sturdy, long-lasting and provide everyone living in the home years of usage with no maintenance. That is why homeowners choose their closet organization systems carefully. When trying to plan how to manage their collection of clothing, shoes and other apparel, many are now working with a proven industry specialist, The Closet Works, Inc.
The Closet Works, Inc., located in Montgomeryville, Pennsylvania, is committed to designing, manufacturingand installing exceptional, customized closets for its clients throughout the region.
One of the firm's areas of expertise is closet design
The Closet Works employs a specialized, professional design team and space optimization specialists to help homeowners capitalize on their available space. With an average of 15 y ears' experience in the industry, the company's design team has created a wide range of closet styles and solutions. Whether clients require walk-in, reach-in or built-in closet organization systems, The Closet Works, Inc. creates solutions that meet or exceed clients' needs.
The company provides exceptional value in its services and products
The Closet Works' standard specifications are higher than most other companies within the US marketplace today and its flexibility in terms of manufacturing means that the company is able to meet custom construction demands for products such as refined wood systems and melamine products. The depth and range of products in its catalogue makes The Closet Works, Inc. one of the most trusted names in the closet design and manufacturing industry.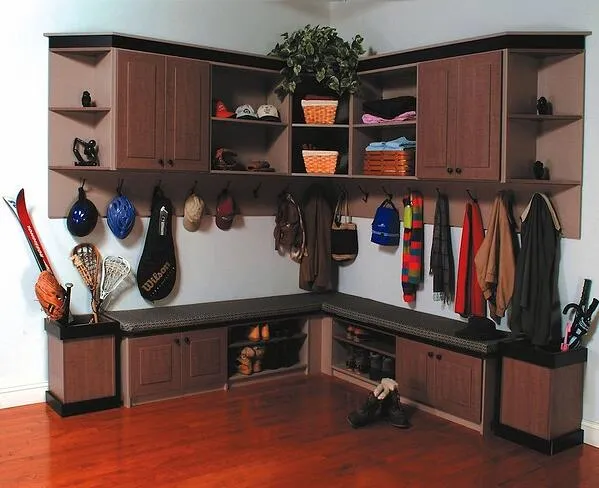 The company is committed to both quality and affordability of their products and solutions.
This is demonstrated by The Closet Works, Inc. pricing structure. The company prices each part of the clients' closets individually to help their clients save on particular products. Many companies in the marketplace charge clients by the linear foot for their closet organization systems. This puts customers at a disadvantage when they try to obtain an affordable system that meets their storage needs. The Closet Works policy provides the best available products on the market at an affordable price for clients with custom closet fitting requirements.
Homeowners can contact the experts at The Closet Works today for a free, no-obligation design consultation. This consultation service helps clients learn about the company's products and see the difference that an expertly-designed closet space can have on their current property. Contact us today to schedule your free consultation!