Subscribe
The Top 5 Benefits of Organized Garage Storage Solutions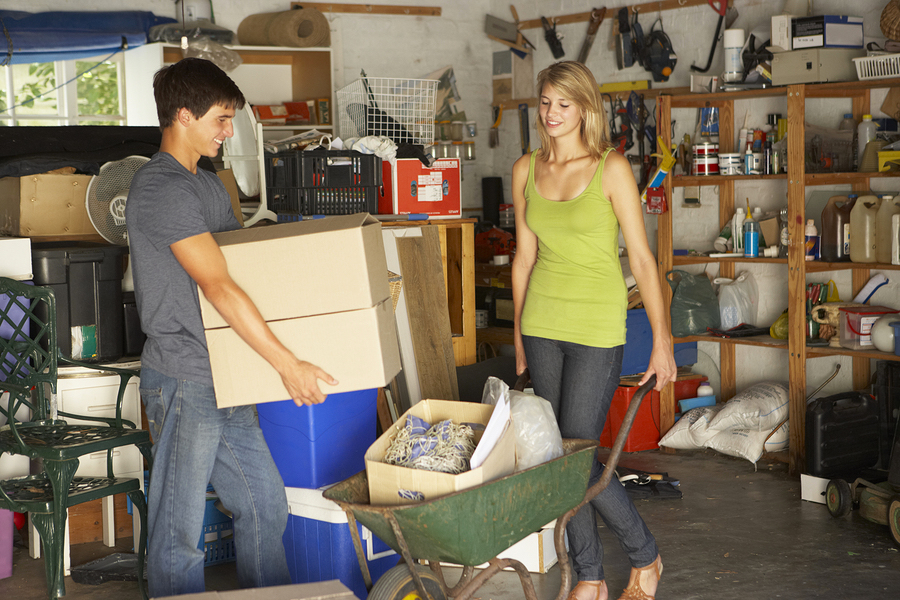 Many homes with terrific curb appeal have a dirty little secret lurking in the garage. If you've ever looked around to see who's outside before opening the garage door, you're not alone. This part of the house collects everything from toys and sports equipment to tools and garden supplies. Fortunately, garage storage solutions change everything. When you're finished organizing, you might even have room inside for your car!

Here are five benefits of an organized garage and reasons to call the Closet Works today.

1. The Whole Garage Looks Cleaner and More Spacious
Yours isn't the only home on the block with a messy garage. It makes sense, really. You don't live in the garage, so its tidiness (or lack thereof) doesn't affect your lifestyle as much as a messy house would. And it's where everything that doesn't have a designated place seems to end up. That's a bad combination, but one that's easy to remedy.

When you organize your garage, the whole space looks cleaner. Clutter looks dirty no matter how many times you sweep the floor, and it can also attract creepy crawling critters such as bugs and mice! A tidy garage also looks more spacious, and that's because it is. Stacks of boxes and loose items lying about take up more room than garage organization systems.

2. Expensive Things Stay Protected
For such a messy space, the garage certainly does hold some expensive things. Bicycles don't come cheap, and neither do power tools or lawn and garden equipment. And then there's the most expensive thing in the garage (or perhaps it's at the curb right now), which is your vehicle.

With an organized garage, expensive things stay protected. Your car won't get chipped paint from a bicycle falling against it. And with other things inside a cabinet or mounted on a wall, they won't fall off a shelf or land in a heap in the corner.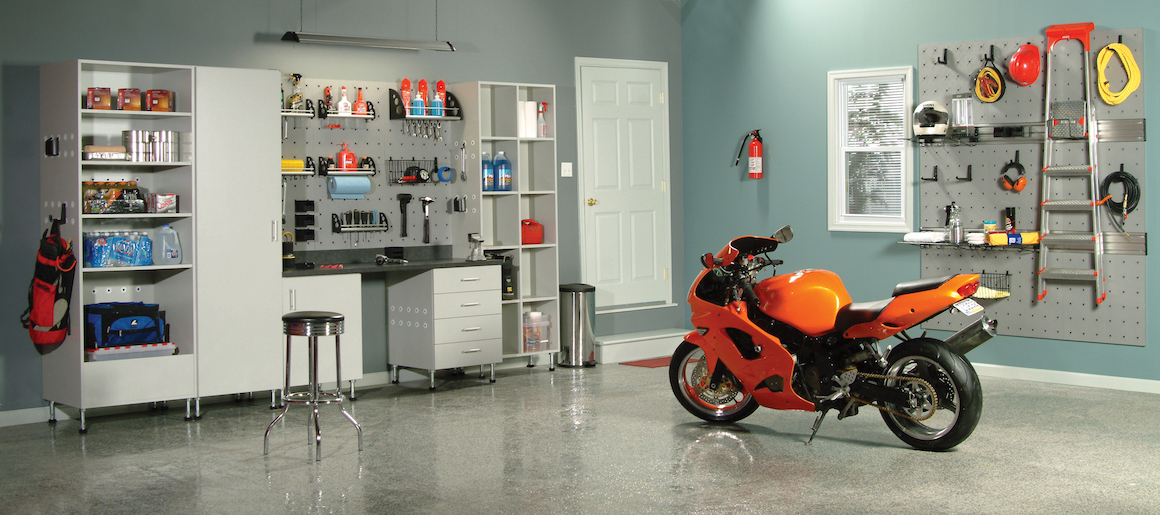 3. Dangerous Tools and Equipment Stay Safe
Garages also have some dangerous equipment that you want to keep safe from children's prying eyes and little hands. Think about any gas or electric garden tools that you own, such as a chainsaw or hedge trimmer. Power tools, such as drills and circular saws also need safeguarding.

Garage storage solutions can include locking cabinets to store things that you don't want anyone else to see, touch or play with -- like household chemicals, fuel cans and even paint.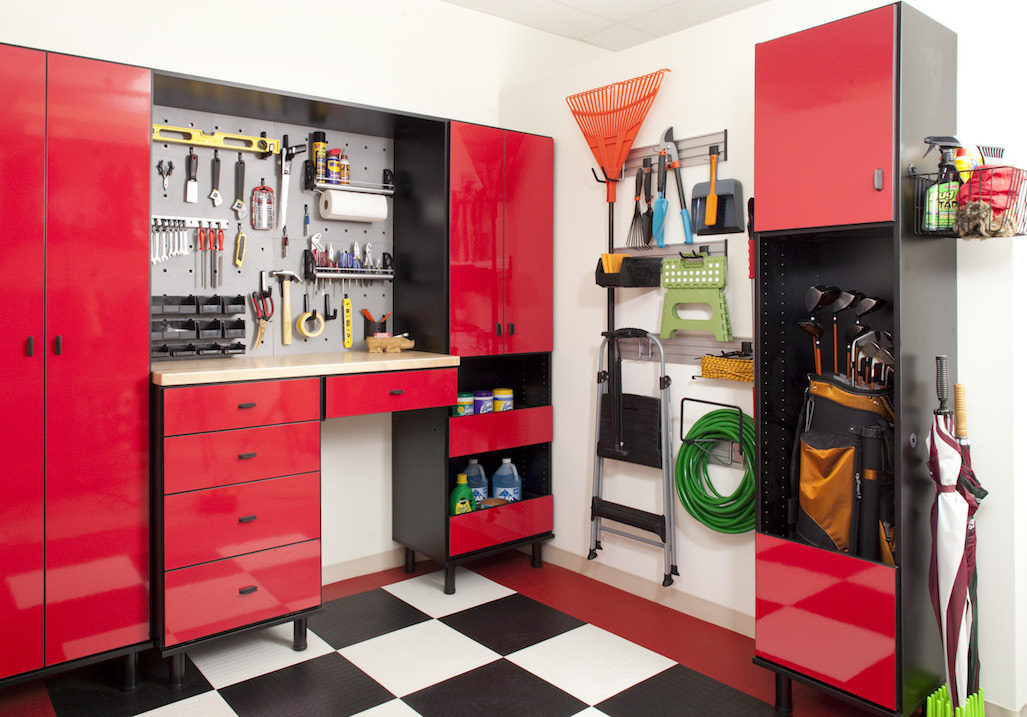 4. Find Everything Easier
Remember the last time you looked for a Phillips head screwdriver, roll of duct tape or the cleaning attachments for your utility vacuum? In a messy garage, little things can hide in plain sight. In a tidy garage, they're just in plain sight.

Your garage storage options are almost limitless, and that means less time spent looking for your things. It can also save you money on duplicate items such as weed trimmer line, nails, tape and screws all because you can't find what you already have.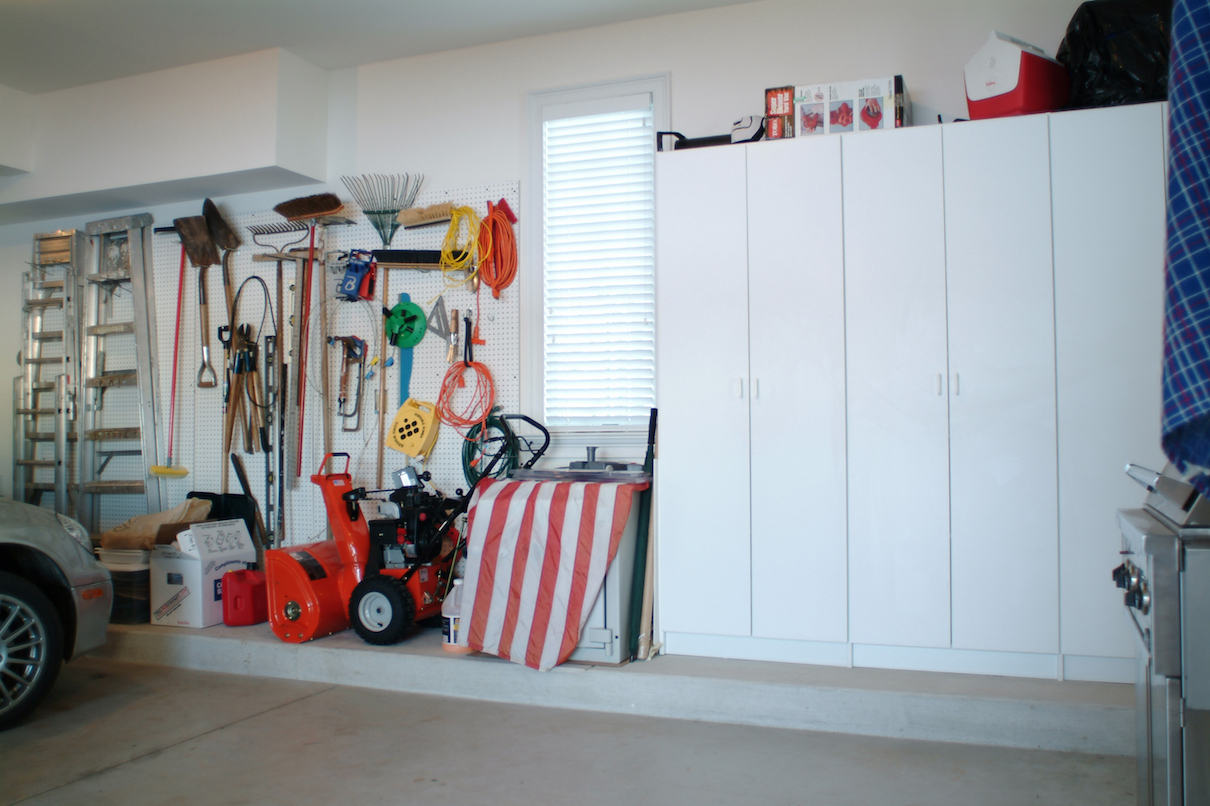 5. Make Good Choices Simpler
Anyone can get organized. It's staying organized that's the bigger trick. When something is convenient, you're more likely to do it. That applies to practically everything from hanging up your coat and sorting the mail to putting things away in the garage.

Convenient storage encourages kids to put their toys away instead of tossing them on the garage floor, and makes it easier for you to put the drill back in its spot and set all of the vacuum tools on the shelf where they belong. Your Closet Works designer will talk with you and evaluate the space to help determine not just good storage solutions, but the right ones for the way that your family lives.

In many homes, warm weather makes the garage practically a revolving door. Kids run in and out grabbing bikes and balls, and you'll spend weekends working on projects and probably washing the car. Wouldn't it be great to open the garage door and not worry about what the neighbors might think? Much more important, imagine a garage where everything has a place, and there's room left over for a vehicle or two.

The Closet Works does so much more than merely sell storage equipment. Anyone can do that. We design and curate garage storage solutions that fit your space, your lifestyle and all of the belongings that you need to store -- and we offer them affordably. Schedule your free design consultation today and transform your garage into something better.