How To Get the Most Out of Your Tax Refund
It's tax season, and while the idea of tallying your income and expenses from last year might give you a big headache, there's a bright side to this annual chore—you might end up with a substantial refund from your Uncle Sam.
Now's the time to start planning for what you might do with your refund. Not sure what to do with it? That makes sense – there are a lot of avenues that you can take when it comes to spending your refund, each with its own benefits.
Here are a few items you might want to add to your wish list.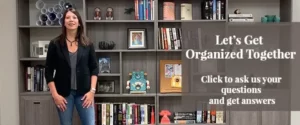 1. Appliances
If your kitchen appliances are mismatched or nearing the end of their lifespan, you might want to consider spending your refund on new ones. It can give you peace of mind if you're fearful that your oven or refrigerator may stop working unexpectedly.
When was the last time you bought a washer and dryer? New models tend to be faster, quieter. do a better job of cleaning and drying your clothes. Additionally, virtually all new appliances are high efficiency, which means that they don't use more energy than they need — a feature that will save you money on your electric bill going forward.
If you're in the market for new appliances, do your research first so you know what to look for when your tax refund arrives.
2. Electronics

TVs are entertainment essentials and we've come to rely on them even moreso since the COVID pandemic began. We rely on TVs for shows, films, concerts, games and Zoom chats. HD smart TVs can help elevate at-home entertainment experiences so you get terrific visual and sound quality on family movie nights or while binging Netflix alone. You could also design a custom media center or wall unit to personalize the living space where your new television will go.
In need of a new computer? The latest laptops carry hefty price tags, but they can also boost your productivity and help you stay connected to friends and family. There are many types of laptops and tablets to choose from, as well as brands. Make sure that you do your research and compare different models, from traditional models to straight tablets and hybrids that combine the cool features of both, before you make this investment.
3. Space Enhancement: A Home Office With a Murphy Bed
Now more than ever, more employers are giving their employees the option to work remotely. It is estimated that 8 million people in the United States are now working from home. In order to do so efficiently, you need an allocated workspace that is functional and organized.
To have a really special and efficient home office does not mean you have to dedicate an entire room to that single purpose (especially if you don't have a bonus room at your disposal.) We recommend a dual-purpose space. A rarely-used guest room can make a great spare bedroom and office in one with a Murphy bed as part of the solution. A wall bed is a space saving option that easily pulls down when you need it, and folds back up into the cabinet when it's not in use. The surrounding cabinetry can be outfitted with a desk complete with drawers and overhead storage for keeping office supplies, in addition to bedding. This truly exceptional solution provides a fully functional and ergonomically-sound office, as well as a great space for overnight guests.
4. Space Enhancement: A Customized Closet System
A custom closet is a great addition to any home and should be seriously considered when you receive your tax refund. Whether you're in need of a reach-in, walk-in or wardrobe closet, each system is custom made with specific storage solutions for all of your clothing, shoes, jewelry and accessories. So, how do you get started? Once you schedule your free consultation, you will begin working with a professional Designer. They will carefully assess the space you're enhancing and develop a plan to increase the organizational features of your closet. Some of these features can include, but are not limited to:
Roll-out vertical organizers, which are unique and custom designed to house anything from scarves to jewelry to accessories.
A variety of different hanging length sections to increase your usable space, such as:

Extra-long (for gowns)
Long (for dresses, coats & the like)
Mid-length (for slacks hung from the waist or cuff)
Double or triple hang (for skirts, slacks, shorts, shirts, blouses, etc.)
The result? Functional storage solutions and an aesthetically pleasing space.
5. Save for Your Next Vacation
Your tax refund can take you where you want to go – and after the last year, you're likely ready to take a break from the daily grind of work, responsibilities and pandemic worries. Speaking of, though, where do you go when the world seems to be shut down and shows little signs of opening up?
Whether you'd like to explore another part of the state or the other side of the world, you can use your refund to make relaxing on a white, sandy beach or navigating through a new city a reality – you may just have to wait (but good things come to those who wait!) To combat pandemic restrictions like traveling domestically and abroad, we suggest you save your refund as you begin planning your dream vacation in advance.
Tip: If you're going to make reservations earlier on, be sure to read contracts & fine print closely to avoid losing any deposits you place.
If you're looking forward to getting a big (or small) tax refund this year, you can get the most out of this extra money when you consider what you need versus what you want. You can check something large off your list or you can save the money for a rainy day. Overall, do with your money that which makes you happy – have a little fun, conserve or do a little bit of both.
Interested in learning more about getting organized or The Closet Works' installations? Request a free consultation with one of our professional Designers today.