Top Tips for Organizing & Packing for Vacation
If you're headed on a vacation this summer, you're probably looking forward to relaxing on the beach or exploring a new city. But no matter your idea of a perfect summer vacation, you still have to endure the stress of packing up your belongings to get there.
Figuring out what you're going to wear for a few days or a few weeks can feel daunting. After all, you can check the weather trends and look at the forecast, but last minute weather changes can always make planning your outfits a little bit tough. Then, there's the act of actually picking out clothes and getting them into your suitcase.
Here are some tips on how to organize your clothes and make packing for vacation a little less stressful.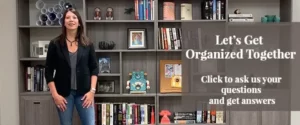 Make a list of what to pack
Before you start pulling garments from your closet, make a packing list two to three weeks prior to your vacation. Consider how many days you'll be away and the typical weather. You can check the forecast a few days out and adjust your list as necessary.
When thinking about what clothes you'll take, consider coordinating outfits. Choose pants and skirts that work with more than one top to save room in your suitcase.
Make your packing list on your smartphone so you can easily add things as you think of them leading up to your trip. This list will help you plan pre-vacation laundry so everything's ready to go when you are.
Buy and organize toiletries
Toiletries were once so easy to pack for air travel. Now, if you're not checking a bag, taking liquids on a plane can be a bit of a pain. If you're taking only a carry-on, your toiletries need to comply with TSA standards. This means you might want to grab some of those mini bottles of shampoo, conditioner and mouthwash you keep in your linen closet and take a trip to your drug store to stock up on miniature tubes of toothpaste, hair products, moisturizer and sunscreen, too.
Locate your suitcase
This seems like an obvious detail, but you should find and inspect your suitcase or travel bag several days before you leave to make sure it's in good working shape. Bag handlers at the airport can be notoriously hard on your luggage, so you want to make sure the wheels, handles and zippers work just fine before you leave.
Start packing
A day or two before you leave it's time to start packing! The most stress-free way to pack is to give yourself enough time and work in or near your closet. If you've got a walk-in closet, a center island is the perfect spot to keep your suitcase so you don't have to bend over to place clothes in your bag (and it's not a great idea to keep your suitcase on the bed—well-traveled luggage isn't always the cleanest).
You can also use a hook or a valet bar in your closet to plan outfits and make the final call—in or out.
Decide on a packing strategy
There are a few strategies for fitting your clothes, shoes, accessories and toiletries in your bag.
Rolling your clothes prevents most wrinkles and saves a lot of space
The bundling method involves folding wrinkle-prone clothes outside clothes that don't wrinkle easily
Packing cubes can help you keep outfits organized and also move them around easily
Folding your clothes still works, too
If you're carrying a winter coat or other bulky item, try space-saving compression bags
Save space by stuffing shoes with socks, underwear, adapters—really anything that will fit
Place toiletries in plastic zipper bags to avoid a mess if something leaks
Store small pieces of jewelry in a seven-day pill box to save space and keep pieces from getting tangled or, worse, lost
Be selective about shoes
Though you might be tempted to show off your vast shoe collection, sneakers, heels and dress shoes are heavy and they take up a lot of room. Many travel experts recommend narrowing your list to three pairs of shoes—a casual sandal or loafer, a sneaker and a dress shoe for the evening. Wear the bulkiest pair of shoes onthe plane.
Don't air dirty laundry
Pack a compression bag or a plain old plastic bag for your dirty clothes. This will keep garments that smell not-so-fresh away from clothes you have yet to wear.
Don't forget important documents, meds, etc.
If you're traveling outside the country, make sure you've got your passport and a copy of it, just in case. Here is a checklist of some other international travel necessities. You should also carry any essentials with you. For instance, don't pack medication, device chargers, valuables or anything you know you'll need right away in checked baggage just in case your suitcase doesn't make it to its destination.
With a little bit of planning and organization you can make packing for vacation easier and stress-free. Happy travels!