Trust The Closet Works, Inc. For Superior Storage Solutions
Today's homeowners are continually looking for ways to increase storage space while improving the beauty and function of their living areas. It can be challenging to create spaces that comfortably fit all your clothing, accessories and footwear, but when the right design is created the results can transform an entire home.
Most homeowners don't have the time or space utilization knowledge needed to achieve such space-saving designs on their own. That is why they turn to the experts at The Closet Works, Inc. when they're searching for closet design services that combine function with creativity.
Experience in the industry
The design team at The Closet Works, Inc. has over 20 years experience in the closet, storage and furniture business. When this experience is combined with an eye for design and extraordinary attention to detail, clients receive creative, innovative closet solutions to their storage needs.
Interior designers
Another advantage of working with the team at The Closet Works, Inc. for closet design is that, unlike other firms, its designers are full-time employees of the company. This means that all company products are designed, engineered, manufactured and installed by Closet Works experts who have total commitment to client satisfaction.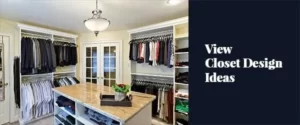 Custom Design Process
The company's design process ensures superior results. It begins with a free, no obligation in-home consultation between a design and space optimization specialist and the client to review the client's requirements. Whether the homeowner requires a walk-in, reach-in or stand-alone closet, The Closet Works is able to create the best closet solution with an emphasis on ensuring complete customized results. At the meeting, the design specialist is often able to design the closet for the client right in front of their eyes. This bird's-eye design process involves next-generation design technology and ensures that clients can see the elements of the design in precise detail before the closet is created.
One of the advantages of working with proven specialists during the design stage is that they understand how to implement all options available to meet the closet requirements. Clients might require a make-up area within their closet or a small workstation that assures peace and quiet. The team at The Closet Works has a formidable array of design options to ensure that custom requirements are met with seamless elegance and innovation.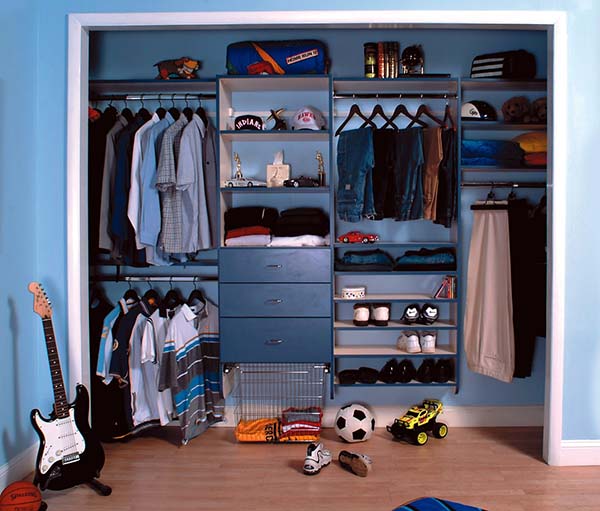 Quality Hardware
The Closet Works, Inc. delivers premium quality closet solutions by utilizing all metal hardware and full extension ball bearings for all drawers. In addition, 2mm edge banding is included within its construction process, which is guaranteed for life against chipping or peeling. This results in the quality construction expected of an industry leader.
To learn more about The Closet Works, Inc. and the company's experience in the industry, contact its headquarters today @ (215) 675-6430 and speak with an on-site specialist. Quality closet design, manufacturing and installation services are a mere phone call away!