What Do Professional Closet Organizers Really Do?
Have you ever been looking for the perfect thing to wear, or your favorite spool of thread, only to end up fighting your closet for hours? People all over the world are regularly sifting through unorganized shelves and drawers, wasting time that could otherwise be spent enjoying life and pursuing goals.
That's where professional closet organizers come in. These professionals help de-clutter the lives and closets of their clients. They also improve the aesthetic value of the closet, which makes getting dressed enjoyable.
Anyone who has ever dreamed of walking into their closet and immediately seeing all of their clothes sensibly organized should consult a professional closet organizer. These experts in organization perform a service that people are starting to realize they require.
What Does a Professional Closet Organizer Bring to the Table?
Closet organizers are the experts of organization. We hire experts to help with many other aspects of our lives. Most people can create a savings account or file their taxes, but we hire financial planners and accountants to benefit from their expertise.
Closet organizers have expertise in organization. All professional organizers have their preferred techniques, strategies and closet organization systems that help them transform the lives of their clients. Closet organizers can take any messy closet and make it a room that you actually look forward to using.
Most organizers are interior designers and artists of closet organization. They'll mimic the motif of the rest of your home when designing your closet. Professional closet organizers will also optimize every inch for maximum storage and aesthetic value.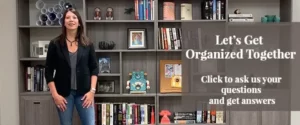 Developing a Lifelong Organization System
Helping clients develop organization systems for using their new closet is the next step of an organizer's job. Establishing ongoing organization systems is one of the biggest benefits of hiring a professional.
Most of the organizer's job isn't working with the client's belongings, but working with the client themselves. Organizer's need to understand the individual needs and desires of the individual when they're crafting custom organization systems.
Depending on the client, they may be closely involved with the entire process. This will give them an intimate understanding of their new closet. Otherwise, the client will need to spend some time with the organizer to learn the ins and outs of their new organization system.
Some closet organizers also have other skills, such as helping people go paperless, learn how to cook basic meals or help organize the kitchen. The goal of each of these services is to impart the client with the knowledge and skills to provide ongoing organization.
Why Do People Seek Out Closet Organizers?
There are many reasons why people decide to employ closet organizers. Below are some of the most common causes that prompt people to setup an appointment:
Client simply don't want to do it. Many clients understand the value of an organized closet and wish to lead a more organized life. However, they don't want to be the one to do the hard work. Thus, they contact a closet organizer and work with them to achieve their organizational dreams.
Clients don't have the time. Some people wish they could organize their lives as thoroughly as they desire, but just don't have the time. Modern lives have become increasingly complex and not everyone has spare time to invest in closet organization. That's when the experts come in and create custom closet designs.
They don't know how. Many people wish they could be organized but lack the skills to make it happen. Professional closet organizers help them get everything setup, then teach them how to use it.
Anyone interested in leading a more organized life should contact a closet organizer today for a consultation. You might be surprised how much better life can be when it's organized!