What Your Home Hardware Choices Say about You
If you are building or creating the home of your dreams, it can be easy to get focused on the big picture while losing sight of the smaller details. It is those smaller details, however, that truly make the home a representation of your personality and character. That is why choosing the right hardware for your home's furniture and closets is so important. Whether you want your home to appear timelessly elegant, modern with a fashion forward appeal or luxuriously fitting of royalty, there are hardware choices to reflect the vision for your home.
Make Your Home Effortlessly Elegant with Closet and Furniture Hardware
Many homeowners simply want a home that avoids trends and fads. Rather, they design a home with the hopes that it will stand the test of time. For this reason, there is literally a sort of timeless elegance inherent to this design approach, and this is a great way to approach hardware choices as well. Homeowners that implement elegant hardware will enjoy the subtle beauty that classic hardware pieces will add to any room in the home. Whether you need gracefully gorgeous pulls, handles or knobs, there is sure to be an elegant hardware solution to meet any design need.
Homeowners that choose these types of hardware are individuals that appreciate history and "classic" everything. Classic literature, classic films and general feelings of nostalgia are likely valued by these homeowners. These classics are appreciated because they are a part of history, and homeowners choose elegant hardware with history in mind. Timeless hardware will, in turn, create the look of a beautiful, historic and timeless home that ensures guests will stand up and take notice.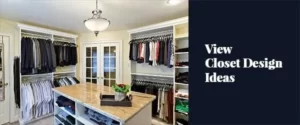 Stay Modern with the Right Choice of Hardware
A modern sense of design that is sleek and minimalist is always a great choice for interior decoration, and there are a wide range of hardware choices that fit a modern aesthetic. Highly stylish and modern hardware design says that you are always looking to stay on the cutting edge, evidenced by a home that reflects your persona. Hardware that is stylish and modern also says that you are a perfectionist that doesn't rest until a home is perfectly decorated, down to the smallest details. The sharp and engaging elements of the modern approach will always catch the eye, ensuring that guests will notice your bold design choices.
Hardware Fit for a King
For anyone that wants to show off a luxurious sense of style, hardware is an excellent way to demonstrate such design tastes. For this type of interior decoration, seek out ornate and lavish designs that will really bring a home to life, particularly when it comes to the bedroom. Couple a king sized bed with equally ornate knobs and pulls that will surround a room in luxury.
Hardware of this sort speaks volumes about you as well as your home. It says that you refuse to settle for anything but the very best while also highlighting that you are the true "ruler" of your home domain. While you may not have any subjects to rule, your guests will certainly pay homage and tribute to your impeccable sense of decorative style.