Why Everyone In Philadelphia Is Using Houzz
Purchasing your dream home is an exciting, thrilling time. However, you still have to find a way to organize your new home, or redesign your existing home, without breaking the bank. The Internet has many different resources for redesigning your home, organizing your space, and finding local service providers; however, Houzz stands out as one of the Internet's leading home design resources.
Check out The Closet Works Profile on Houzz here.
Houzz.com Is a Valuable Resource
Houzz.com provides a myriad of custom design services in your area in a centralized location. Search for contractors for a single-room remodel, or peruse photos to give you design ideas for your home. Houzz.com focuses on providing comprehensive instruction and insight into kitchen, bath, bedroom, living room, lighting issues, home décor tips, and outdoor designs and remodels. Learn from the experience of an experience designer and service provider, and find local services in your area for your contracting needs without jumping to another website.
Once you have selected a theme, visited a contractor's section, such as designing custom closets through the Closet Works, and realized the vision of your dream home, you can search for all of your desired furnishings. Purchase modern, sleek lighting fixtures, home décor pieces, new appliances for your kitchen, bath products of impeccable style, couches, loveseats, beds, outdoor accessories, and home improvement items.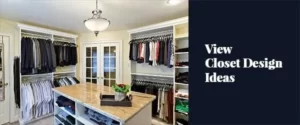 Easy To Use
Houzz.com is remarkably easy to use. The site provides a large navigation banner at the top of each page for rapid switching between sections. If you're just starting to think about custom designs for your dream home, then Houzz.com offers a free email newsletter. Within the newsletter, you will find advice for hiring contractors, avoiding scams, enhancing your home environment, and how to locate services in your area.
Within each zone of the site, the navigation tools allow you to rapidly search for contractors who specialize in that unique area of remodeling and design in your unique location. You do not have to worry about a firm from out of state contacting you about your remodel. Ultimately, the site helps you keep the support-local-businesses motif while gaining answers from a respected resource and authority on all things home.
What Sets Houzz.com Apart?
If you search for home designs on the Internet, you are likely to come across hundreds, if not thousands, of business websites, home design firms, and material providers. However, these resources are meaningless without each other. Houzz.com understands the need to centralize all services in one location to make sure no stone remains unturned during your custom design remodel.
Unlike many the design sites of competitors, Houzz.com does not limit your search options to those on the Houzz.com payroll. The site functions as an extension of other professional designers, and when you find a home motif you want, all of the products can be found directly under the "Shop" tab.
Houzz.com wants you to be happy with your custom design service provider, so all of the providers on the site have been reviewed extensively by other homeowners. You can also read through some of the personal accounts of dream home adventures from other homeowners, which will help to prepare you for the tumultuous and exciting time of remodeling and custom designs.
If you want to connect with other homeowners on a stronger level, several different forums are located on the site. You can chat with other members about key issues on outdoor living, indoor questions, and design topics. Get advice from those who have been through a home remodel before, and ask about recommendations for obtaining the best services in your area. Ultimately, Houzz.com connects you to everything you need to accomplish your custom design dreams in one place, yet similar sites want you to spend more time looking for each resource on your own.
If you have purchased your dream home, or if your existing home needs an upgrade, Houzz.com offers one-stop shopping for all of your home questions, shopping trips, décor questions, and decisions to hire a local service providers like The Closet Works. Houzz.com makes designing your home affordable, fast, and easy.