Wardrobe Closet Design
For when you don't have enough closet space
From hanging space, drawers, cubbies and shelves—a custom wardrobe can provide storage in rooms without closets. These closet organizers can be built to any size or specification in a style that fits perfectly with your space.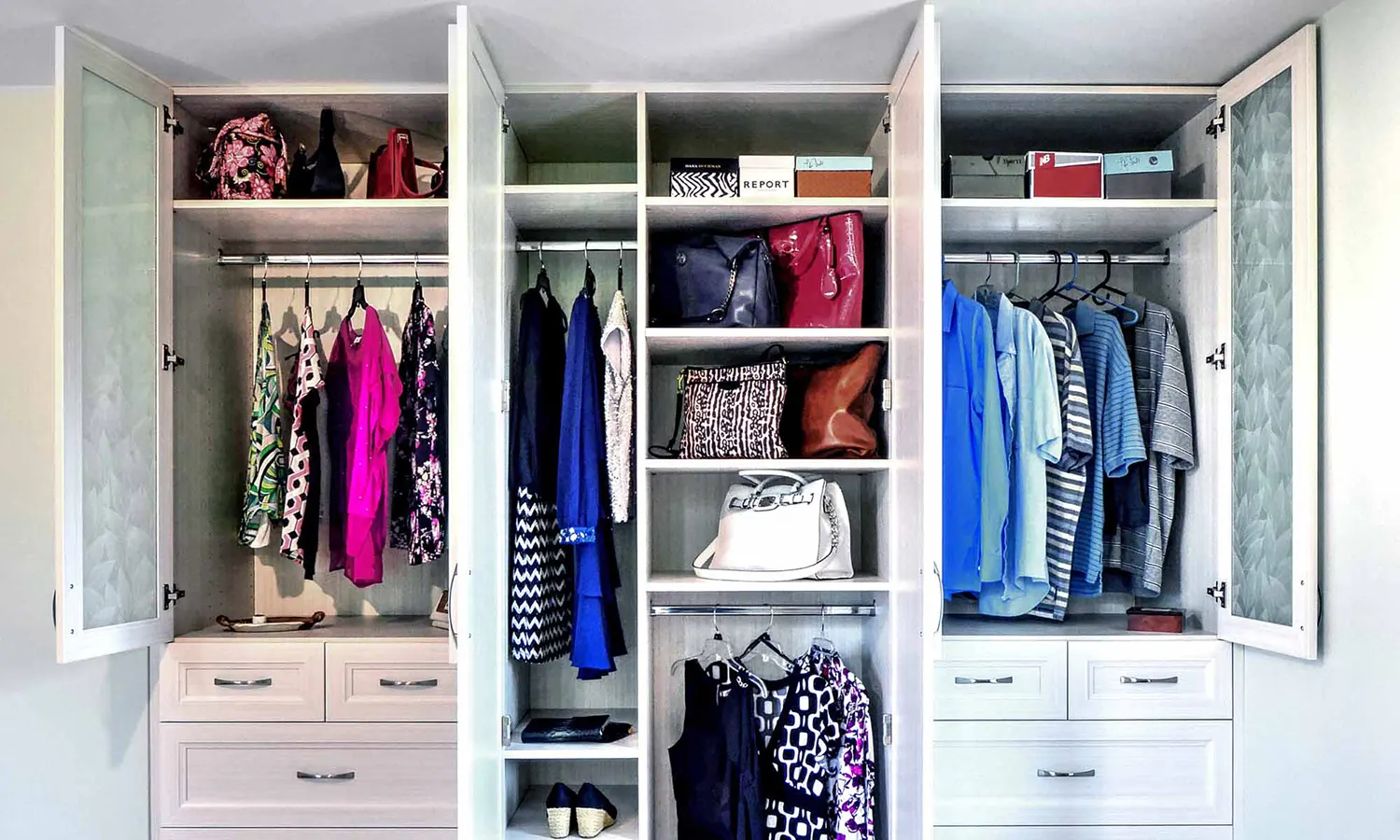 Wardrobe Closet Ideas & Inspiration Corner
If you need storage but don't have closets, you're working with a blank slate. Explore some of our custom wardrobe designs and get inspired!
Customize Your Solution
Get a custom wardrobe completely tailored to your needs, with details that make the space truly unique.
Customer Reviews
5 Out of 5 Stars – A beautiful master bedroom double wardrobe
Excellent design help, build, and install. I couldn't be happier with final product. A beautiful master bedroom double wardrobe, dresser, shelving, with shoe racks, opaque glass doors… Looks perfect in our new home.
Read More Customer Reviews