Custom Closets in Philadelphia
Custom closets tailored to your specific needs
Since 1990, The Closet Works, Inc. has been leading the industry in custom closet design, manufacturing and installation. We serve all of Philadelphia and surrounding counties. Our expert Designers have over 130 years of combined experience creating beautiful solutions to meet our customer's specific needs.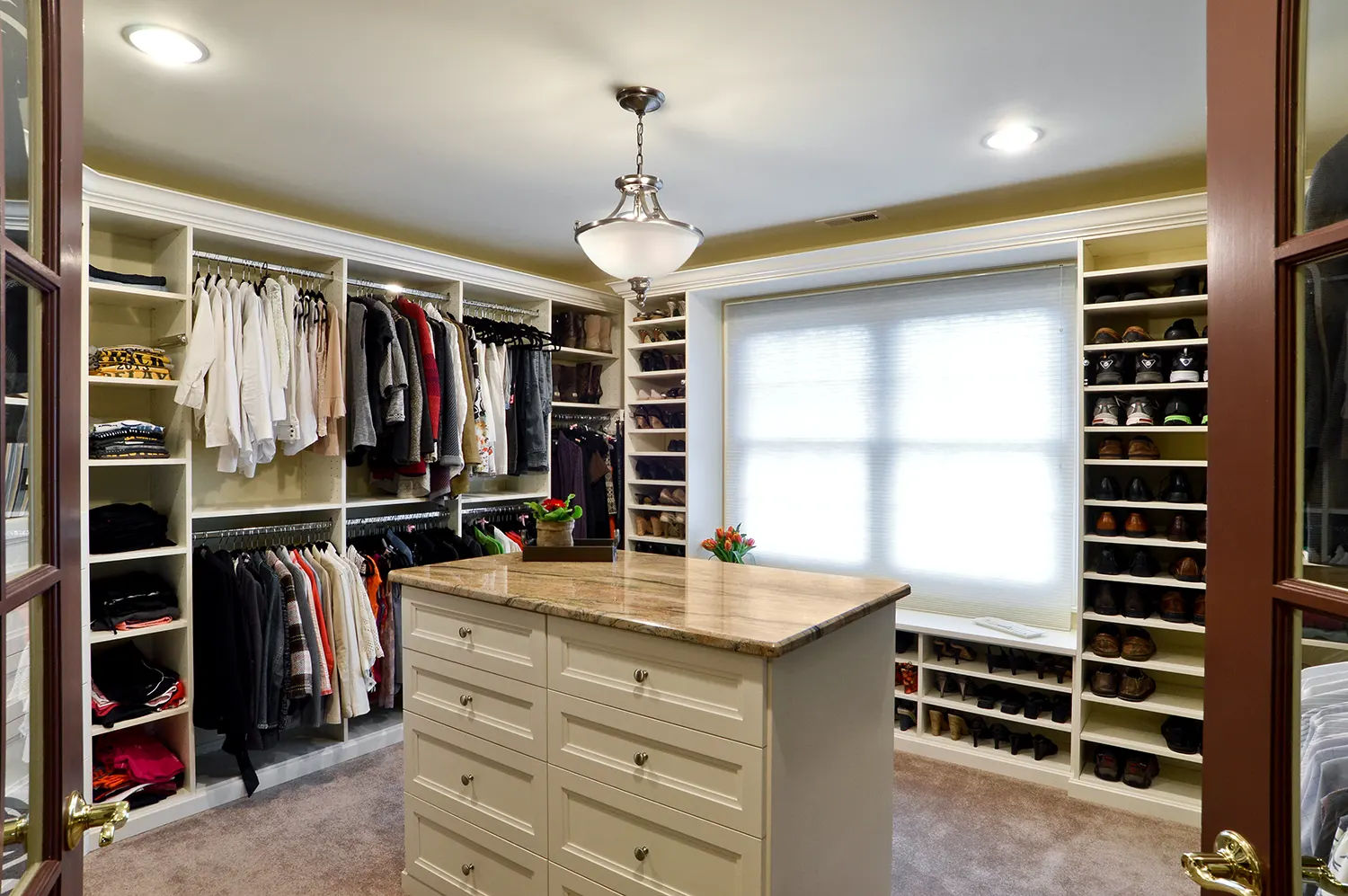 Custom Closets and Organization Solutions
Whether you are looking to create a walk-in closet from an extra room in your home or need a reach-in organization solution which stores everything properly and makes optimal use of available space, our Designers will work with you to create a practical and stylish system. We can even create a free-standing wardrobe for areas without a conventionally constructed closet.
Our Closet Design Process
All of our projects start with a risk-free, no obligation design consultation. We want to find out exactly what you want and need. We consider your available space, your specific requirements, and your personal taste and style in order to craft a custom design. Our Designer will ask lots of questions to learn about your organization and storage needs, problems and preferences in order to develop a plan that's right for you.
As our Designer leaves, they'll provide you with a folder for you to read at your leisure—it details our lifetime limited guarantee, low price guarantee, manufacturing specifications and a customer reference list. They will also let you know where you can see our reviews online. Best of all, there won't be any hard sell tactics.
Customer Stories
5 Out of 5 Stars
---
"About 6 years ago I remodeled my bedroom closet. Steve Hollenberg came to the house to discuss the project. Very professional very personable, prompt and made designing the closet very fun!!! When it was finished it looked fabulous!!!!! Unfortunately this yr I was having my master bath redone and we had some water damage which affected the closet. The contractor did not feel comfortable putting everything back together. I reached out to Steve. He remembered me and was more than happy to help out . We arranged a time and Steve showed up promptly and put everything back together. It now looks fabulous again. I would highly recommend Closet Works and using Steve. Excellant customer service!!!"
read more customer stories >>