What is TFL and Why Are Custom Closets Built Using It?
If you've begun your research on custom closets, you may have come across the acronym TFL.
TFL stands for thermally fused laminate, and it's what many of our products are made from because it's more durable, attractive and cost efficient. In addition to TFL, The Closet Works also incorporates HPL (high-pressure laminate), natural stone, Corian and wood such as butcher block into our designs.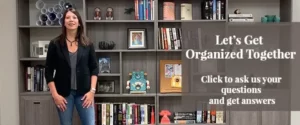 What is TFL?
TFL is a laminate product once known as thermally fused melamine or TFM. TFL is made from resin-saturated paper that is fused directly to a wood composite core under very high heat and pressure. The resin that saturates the top decorated layer creates a very strong bond with the substrate, so much so that it will remain incredibly durable and never delaminate.
TFL is typically more durable than solid wood and veneers which can be easily gouged or scratched. This durability makes it more appropriate for many areas, including home furniture and closets, but it is also widely used in healthcare settings, restaurants, hotels and commercial offices.
Even if you're not familiar with TFL, you've likely walked on it before. TFL is used in laminate flooring found in homes and offices. Many people choose laminate over hardwood flooring because of its durability and cost—it's less expensive than wood, looks just as good and, in many cases, is even better because of its uniformity. In fact, it's often difficult to distinguish between real wood and laminate.
Where was TFL created?
TFL was created over 30 years ago in Europe after composite panel producers sought a product that was better and less expensive than traditional furniture materials.
Initially, TFL was available in a very limited number of colors and options. But the product quickly became popular because of its durability and the fact that it will never delaminate. Since then, designs have evolved to include a very extensive range of colors, textures and finishes.
TFL and custom furniture
One major reason TFL is used for custom closets, office furniture and pantries is that it can provide the "look" and style of wood, but at a lower cost, is more durable and cleanable, and offers many more design options.
The manufacturing process also allows for a wide range of textures and finishes. Here's how it works: During manufacturing, steel press plates can emboss the decorative sheet or overlay and add a wood grain or stone texture, or virtually any other design. These same plates can also add a glossy sheen or a muted tone to your TFL. TFL is so versatile that The Closet Works now offers over 100 colors and finishes to suit just about any taste.
In fact, TFL is so versatile that it can be made to look stunningly like rare and exotic woods using high-definition pictures of the wood grain and registered embossing which can produce an end result that looks as if it were quite expensive, yet the cost is actually quite reasonable.
How TFL is made?
TFL starts with design—either in the form of a high-resolution image of wood grain, solid color or another design created by an artist. The design is printed on décor paper. Then, the paper is saturated with melamine resin and fused to a composite wood core. This fusing process creates a permanent bond that completely eliminates the possibility of delaminating.
The core is often particleboard, which is made of small wood particles. MDF, or medium-density fiberboard, is also frequently used. In MDF, wood is even further refined down to fibers. Fusing a designed paper to a wood composite like particleboard or MDF creates a consistent, durable product with a smooth surface.
The raw TFL boards are shipped to The Closet Works, where state-of-the-art computer numerically-controlled (CNC) machinery is used to cut boards to size (up to four at a time) using a beam saw. Our expert manufacturing technicians also utilize a full complement of computer-controlled automatic milling machinery to finish boards subject to design specifications including such operations as line boring, hole drilling, edge banding, grooving and contouring.
TFL is environmentally friendly
What makes TFL a go-to material for custom closets and furniture is not just its consistency and durability, but also the fact that it's "green" and conforms to current environmental standards. The composite core of the particleboard substrate is made from recycled wood fiber from plywood or mill lumber, which is both sustainable and renewable. Some board suppliers are so meticulously committed to quality that they manage the entire production process from managing their own forest land through the completion of the finished boards.
The vast majority of the TFL that we employ in our production complies with the California Air Resources Board (CARB) Phase 2 standards, currently the most stringent air quality standards in the world. When all factors are considered, TFL is most often the best choice for your custom closet or furniture needs.