Keep Louis and Chanel Safe: How to Care for Your Precious Handbags
It's easy to spend a small fortune on designer handbags—but they are so worth it. A high-quality handbag can easily make your outfit and, if you take good care of it, it'll be around for years to come.
Whether you spend your pennies on a pebbled leather Kate Spade bag or you splurge on a Chanel classic quilted flap shoulder bag, these accessories are investments that you want to last years and years.
Here's how to treat and store your handbags so they still look new in a decade.
1. Protect leather, suede and nuback
2. Clean them after each use
3. Help them maintain their shape
4. Organize your handbag and show them off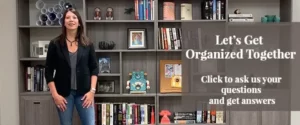 1. Protect Leather, Suede and Nubuck
When you bring home a new handbag, protect the material before you show it off to your friends. Scotchgard Fabric Protector for fabric bags and Scotchgard Suede and Nubuck Protector provide a layer of defense for your fine handbags should they come in contact with rain, oil or salt. For leather, try Kiwi Protect-All to shield your bag from the elements.
Follow the directions and always test a protectant on a small piece of fabric before spraying the whole thing to make sure the fabric doesn't get discolored. And if you know you're headed into a wintry mix or heavy rain, leave your beautiful bag at home.
2. Clean Them After Use
If you've got a growing collection of designer handbags, you probably switch them out often, depending on where you're going and what you're wearing. When you're done using your Coach clutch or your Burberry satchel, for example, first remove everything from it. To clean it, use the less is more approach. Most leather bags you buy are already treated—use a damp paper towel, alcohol-free wipe or special leather soap to clean the material.
If you're dealing with suede or a more delicate fabric, proceed with caution. Try using a dry paper towel to wipe away dirt or dust before storing your bag. You can also use a suede brush to clean your bag and make it look new again.
3. Help Them Maintain Their Shape
Prevent your bags from getting creased or caving in by stuffing them with tissue paper, bubble wrap or a soft material. While newspaper might seem like a good stuffing material, it's actually bad for the bag lining: ink can transfer and stain the fabric.
If you don't use a particular bag often, cover any metal zippers, hooks or clasps with tissue paper so they don't leave an imprint on the bag.
And please, don't hang your soft leather handbags on hooks, which will put unnecessary stress on the handles and straps.
4. Organize Your Handbags and Show Them Off
For long-term storage, place your designer purses in breathable cloth dust bags. As an alternative, you can use a clean cotton pillowcase, which will keep dirt and dust from accumulating on the bag and let the material breathe at the same time. Covering your bags will also shield them from sunlight that will fade fabric over time. Whatever you do, don't put your handbags in plastic or vinyl—it will trap moisture and ruin them.
Line them up on a flat surface (not your floor) so they sit tall. Custom sized cubbies are an excellent way to store your purses so they each have a spot in your closet but don't touch other handbags. You can also store them on shelves with doors to keep even more dirt and dust from reaching them.
However, you may want to show them off—and rightfully so. You can store your luxurious handbags in cabinets with glass door fronts as part of a custom closet showcase. And if you're really going for a boutique look and feel, you can add remote-controlled lighting that illuminates your bags so you, and anyone else looking at your closet, can see them.
Your handbags are an investment—treat them accordingly and you'll get use out of them for years—and maybe even decades.
If you're interested in learning more about how to store and show off your handbags, reach out to us to learn about custom storage solutions.